ENGLEWOOD, Colo. —** As Vance Joseph watched over his team's first practice after a weekend off, he reminded the team of his message for the rest of the season by wearing a new shirt.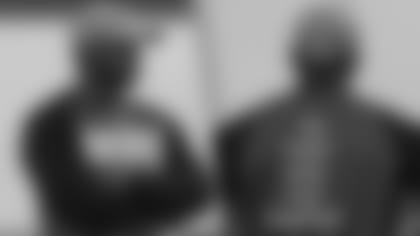 Effort
Detail
Focus
Commitment
"The message to our team is we want more effort, we want more focus, we want more detail and we want more commitment," Joseph explained to the media after Monday's practice. "That's our message. As we move through the season — hopefully with success — as we have success, we want to do more to keep our edge, so to speak. That's our message after the bye: Let's do more than what we did the first quarter."
Joseph's target is complacency, and the shirt is just part of embedding the message into the players' minds, practices and habits.
"It's everything on it: detail, effort, commitment, a relentless attitude and being accountable," safety Will Parks said. "When mistakes pop up on the field or in the locker room, wherever … just man up to it, tell the truth to yourself, look [at] yourself in the mirror. When it comes to certain things — when it comes to commitment — all that falls into one place. When you're committed, then you have to be determined, disciplined and you have to have effort, obviously. I think that shirt is big, especially going into a week coming off a bye week and getting back to football. It's a lot that goes in to it."
Along with the two "Championship habits" signs inside UCHealth Training Center, this shirt is part of Joseph's coaching initiative meant to remind players of what's needed from each player to ensure their team is the last one standing at the end of the year.
"That's a lifestyle. For a lot of us, that's probably how we lived since we were young kids," Parks said. "And just to have a coach that emphasizes that, it shows you how he grew up and what he believes in, and if a lot of the guys have the same beliefs as the coach, that can go a long way."