INDIANAPOLIS — Broncos fans could very well see their fair share of Thunder and Lightning when the 2018 season begins.
President of Football Operations/GM John Elway said Wednesday he expects the Broncos' wide receiving duo of Emmanuel Sanders and Demaryius Thomas to be back with the team in 2018.
"Yep," Elway said. "The plan is to have them back."
Should the Broncos keep both Sanders and Thomas, that would guarantee a set of weapons on the outside for whoever starts at quarterback when the season begins.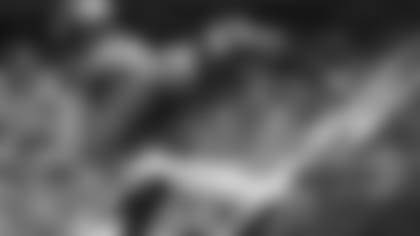 "The plan is to have them come back and play like they're capable of, too," Elway said. "That's the expectations that I have of them. I think they're still elite wide receivers, and I think it was a down year for both of them, as well as the rest of our football team. The expectation is for them to come back and play like they're capable of, because I think they still have a lot of football [left], and [are] still a top receiving pair in the league. [I've] got high expectations, but they've got to come back and play a lot better."
Elway also said he plans "on going forward with" defensive end Derek Wolfe, who is currently rehabbing from a recent neck surgery.
"[It] sounds like he's doing really well," Elway said. "He's happy with the surgery so far, and everything that [Director of Sports Medicine Steve 'Greek' Antonopulos] has told me has been real positive with Derek."
There will be other tough roster decisions, including choices regarding running back C.J. Anderson and cornerback Aqib Talib. Elway, though, did emphasize the evaluation process is not unique to those two players.
"We'll see," Elway said. "We'll look at that. We're looking at every option that we can, where our football team is. I'm not saying they're going to be back for sure, but I'm not saying that they're gone. We're exploring a lot of options on other players too. That's what you do this time of year. It's not just isolated to those two players."