OAKLAND, Calif. — The Broncos will be without starting cornerback Bryce Callahan and starting linebacker Todd Davis on Monday against the Raiders.
Callahan (foot) was listed as questionable on the final injury report of the week, while Davis (calf) was listed as doubtful.
Davis has not practiced since the Broncos' first practice of training camp on July 18. Callahan, meanwhile, has practiced in a limited capacity since suffering a foot injury on July 27. Callahan broke the same foot in December of 2018.
The Broncos had already ruled out fullback Andy Janovich and linebacker Joe Jones for the game.
Quarterback Brandon Allen, wide receiver Diontae Spencer, cornerback Davontae Harris, cornerback Duke Dawson Jr., linebacker Corey Nelson and fullback/tight end Andrew Beck will all be active for Monday's game. The six players were added to Denver's roster after the initial roster cuts.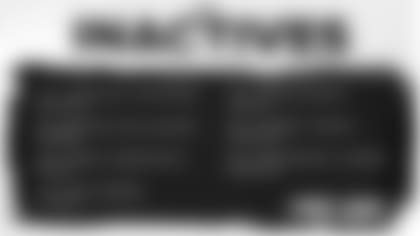 The Raiders also announced their inactives. The following players will not participate: G Jonathan Cooper, WR Keelan Doss, G Gabe Jackson, QB DeShone Kizer, S Dallin Leavitt, DT Corey Liuget and T David Sharpe.