Tuesday, Feb. 11: Kindness Card Decorating
Members of the Denver Broncos Boys & Girls Club joined Broncos second-year tight end Austin Fort to create kindness cards that would be distributed by the Broncos throughout Random Acts of Kindness Week. Club members personalized the cards with special messages of kindness and encouragement.
Monday, Feb. 17: Random Acts of Kindness Day
The Broncos encouraged members of Broncos Country to join the team in participating in Random Acts of Kindness Week by sharing ideas of how they could get involved throughout the week. Examples included writing a positive note to somebody, smiling at people throughout the day, picking up trash around town, paying for the person behind you in line, helping a neighbor with a household chore and thanking first responders with a note or treat.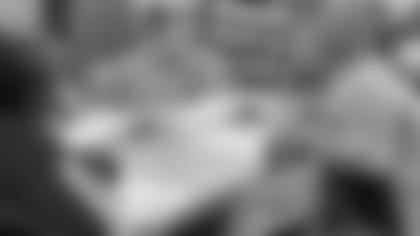 Wednesday, Feb. 19: Montview Elementary School
In the spirit of Random Acts of Kindness Week, more than 10 Broncos staff members visited one of the team's Playworks schools, Montview Elementary, to read "Have You Filled a Bucket Today?" and participate in an activity with students demonstrating how easy and rewarding it is to express kindness, appreciation and love by "filling buckets." Approximately 50 students (grades K-5) were selected for this opportunity because of their role as a Playworks Junior Coach, the Perfect Attendance or a Kindness Award they received this year and each student received their own copy of the book to take home.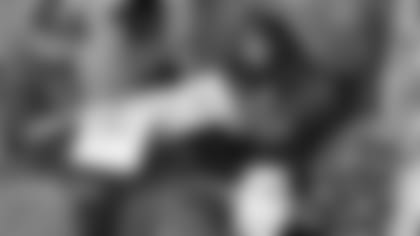 Thursday, Feb. 20: Arapahoe County Sheriff's Office
Head Coach Vic Fangio surprised approximately 40 officers and employees at the Arapahoe County Sheriff's Office with breakfast and coffee on Thursday morning. He thanked them for their service and participated in a Q&A session with those in attendance. Coach Fangio then toured the facility to learn more about the day-to-day lives of the officers and staff working to protect our communities.
Thursday, Feb. 20: Denver Fire Station 11
On Thursday evening, Denver Broncos Cheerleaders surprised members of Denver Fire Department's Station 11 with dinner. Station 11 is the second oldest active fire station in Denver and also operates Rescue 1, which manages intense and specialized rescue efforts. The group spent time with the first responders and toured the station, which was built in 1936.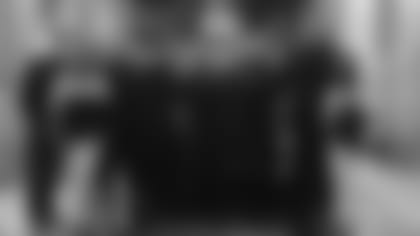 Friday, Feb. 21: Mental Health Providers
The Broncos hosted a special breakfast for 50 members of the Denver Public Schools' Crisis Team on Friday morning at Thomas Jefferson High School. The Crisis Team consists of mental health providers, nurses and volunteers who are enlisted by the schools in times of crisis. Linebacker Joe Jones pre-recorded a video message that was shown to the group during breakfast, and Miles the Mascot made a surprise appearance to show gratitude for their work.
Saturday, Feb. 22: DonorsChoose
In support of teachers in Colorado, the Broncos funded 13 projects through DonorsChoose, a site dedicated to connecting donors with vetted classroom projects that have been submitted by public school teachers. The donation totaled $2,500 and supported programs focusing on inclusive classroom environments, social justice education, STEM and coding, music education, and student hunger relief. Projects were selected by a committee of five Denver Broncos staff members who were recognized through the team's monthly community service program. Once a DonorsChoose project is fully funded, DonorsChoose purchases all the requested items and ships them directly to the school.