ENGLEWOOD, Colo. --There's no position the Broncos are less likely to target in free agency than quarterback, although you can't argue with the success of the Broncos at finding quarterbacks via this method.
Five of the Broncos' last 10 seasons have been guided by quarterbacks picked up via free agency -- 2003-06 with unrestricted signee Jake Plummer and last year with street free agent Peyton Manning (remember, the Colts cut him, so he does not count as a UFA).  Combined, Plummer and Manning are 53-22 as starting quarterbacks, and the Broncos' overall record since 2003 with free-agent starting quarterbacks (including UFA Chris Simms in 2009 and street free agents Steve Beuerlein and Danny Kanell, both of whom started in 2003) is 54-26; with quarterbacks acquired via the draft or trade, it's 38-49.
Of course, those years reflect the era when you could find quarterbacks outside of the draft. In the same year the Broncos plucked Plummer, John Fox's Panthers signed ex-Saints backup Jake Delhomme, and although he could be scattershot at times, he still guided them to three playoff appearances and the highest winning percentage of any starting quarterback in Panthers history (.592; all others are a combined .418).
Coincidentally, the quarterback whose winning percentage ranks second in Panthers history behind Delhomme is Matt Moore. (All of their starts came while Fox was their coach.) In a 2013 free-agent quarterback market that was thin to start with, Moore was probably the second-best prospect behind Baltimore's Joe Flacco.
Now that Moore and Flacco have re-signed with the Dolphins and Ravens, respectively, the market is virtually non-existent. Between the shaky free-agent and draft markets, this is a good year to NOT need a quarterback.
UNRESTRICTED FREE AGENTS:
Chase Daniel, New Orleans: You can make a case for Daniel being the best available quarterback, even though he's never started in the regular season. With the others on the market, we know their ceilings from previous starting stints. There is the nebulous, unknown "upside" with Daniel, who has steadily improved in preseason work behind Drew Brees and has a three-year preseason rating of 96.4. He's the ideal backup to Brees in some ways; they share strengths, skill sets and have the same criticisms made of their games -- raw arm strength and height. But Daniel might want to step out of his comfort zone and be in a situation where he could plausibly push the starter. That simply isn't going to happen behind a future Hall of Famer like Brees.
Brady Quinn, Kansas City: The Chiefs' expected trade for Alex Smith -- which won't be officially consummated until the new league year begins Tuesday -- means the end of Quinn's brief stint as a starter in Kansas City. There won't be a first-team job awaiting him anywhere else, but the manner in which he handled some awkward situations in recent years -- including the brief Tim Tebow era in Denver -- shows the ideal temperament for being a steady backup.
Derek Anderson, Carolina: In the 40 seasons the Browns have played since the AFL-NFL merger, they've only had three Pro Bowl seasons from their quarterbacks. Anderson accounted for one of them in 2007, which is also the only one in the last quarter-century. But it's been nothing but struggles for Anderson since. He spent the last two seasons backing up Cam Newton and won't find anything more than an understudy role elsewhere.
Jason Campbell, Chicago: Some reports have the Bears interested in Campbell, and as long as Jay Cutler remains susceptible to injuries, the Bears need an experienced backup. He started just once last year and struggled, but much of that blame rests on the Bears' leaky pass blocking and the opponent (the pass-rush-happy 49ers).
Rex Grossman, Washington:It's a bit hard to believe he once started in a Super Bowl. He started 13 games in a season as recently as 2011 (for the Redskins), but a negative touchdown-to-interception ratio (16-20) equals a fond hello to Robert Griffin III. He was beaten out for the second-team slot by Kirk Cousins, but if the Redskins receive a tantalizing trade offer -- and it would have to be quite so -- for Cousins, they might need to bring back Grossman for his knowledge of Mike Shanahan's offense as the No. 2 quarterback.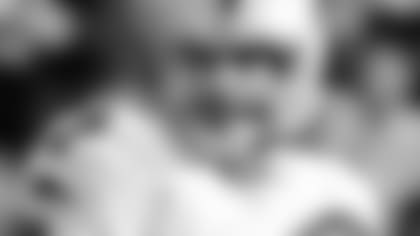 Matt Leinart, Oakland: Terrelle Pryor beat him out for the second-team quarterback slot in Oakland by Week 17 after Leinart struggled replacing Carson Palmer in a Week 16 loss to Carolina, and that appears to have sealed his fate in Oakland. A backup slot might await him elsewhere, but that's all.
Others: Charlie Batch, Pittsburgh; Kellen Clemens, St. Louis; Bruce Gradkowski, Cincinnati; Josh Johnson, Cleveland; Byron Leftwich, Pittsburgh; Luke McCown, Atlanta; Josh McCown, Chicago: Jordan Palmer, Jacksonville; Drew Stanton, Indianapolis; Tyler Thigpen, Buffalo.
Vince Young (out of football in 2012): The top quarterback selected in the 2006 draft will work out at Texas' Pro Day in an attempt to move himself back onto NFL radars, but he'll need the workout of a lifetime to overcome the results of his last game action -- a relief stint with the Eagles in 2011 that ended with a pedestrian completion percentage of 57.9 and a ghastly 60.8 quarterback rating on 114 attempts.
Brian Hoyer, Arizona: The Cardinals tendered the ex-Patriots backup at the second-round level -- not bad for a career backup who didn't make his first career start until the season finale last year. Arizona's decision is in part a reflection on the market; as shown above, there simply isn't an obvious upgrade available.