SANTA CLARA, Calif. — Von Miller hardly recognized Levi's Stadium when he walked along the sideline Wednesday morning on his way to the Broncos' joint practice against the 49ers.
The last time Miller was in the stadium, of course, he was named Super Bowl 50 MVP following his 2.5-sack performance that included two strip sacks of Carolina's Cam Newton.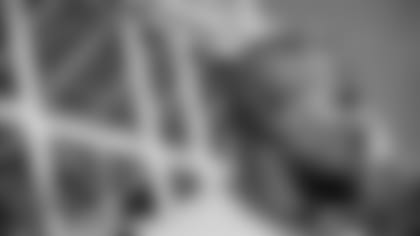 This early morning visit was a little different; the gold paint and silver Lombardi trophy were gone from the field. "It was great [to be back]," Miller said. "Walking out onto the field this morning, it's a whole lot different. It's a lot more red than what it was last time. Before, it was just gold and black and a whole bunch of white and all the Super Bowl stuff, [but] it still has the same feel."
Miller won't see nearly as much action Saturday night as he did during the Broncos' last visit, but Denver may have good reason to expect success.
The Bay Area has treated Miller and the Broncos well. Since he entered the league in 2011, the Broncos have played eight road games against either the 49ers or the Raiders.
Miller and the Broncos have slipped up just once, as the Raiders earned a 30-20 win on "Sunday Night Football" last season. In total, he's earned a 2-0 record in preseason games against the Niners and a 5-1 record in regular-season games vs. Oakland.
The Broncos came away with the Super Bowl 50 win in their lone neutral-site visit to the Bay Area.
"San Francisco's always been good to me," Miller said. "The Bay Area's always been good to us. Throughout my whole career, I've only lost one game here. … I've only lost one game here [and] have a lot of great memories for me and as a team and as an organization. So San Francisco is good for us."
In a stadium that's a little redder than they remember, the Broncos will try to keep that good karma going Saturday.