ENGLEWOOD, Colo. —**In the Broncos' first round of roster moves to pare the roster to 75 players, the team released veteran punter Britton Colquitt Tuesday, heralding an answer to one of the most competitive position battles through training camp and preseason.
Eight-year veteran Britton Colquitt sat out Saturday's game, as the Broncos' coaching staff opted to take a longer look at rookie Riley Dixon. With Dixon receiving all the snaps, the coaches were able to get a larger sample of what he could bring to the table.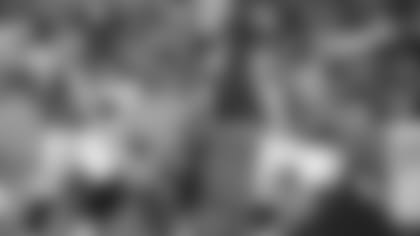 "When you have a veteran guy who's been doing it for you, you know what they bring to the table and what they do," Head Coach Gary Kubiak said after the game. "When you have a young kid that's competing with them, you never know how far they've come until you give them a chance. You can ask me about the quarterback, it's the same thing with Riley. We wanted to watch him hold, we wanted to watch him punt. We have some tough decisions to make and we're trying to help ourselves make those decisions with how they play."
Dixon averaged a net punting distance of 40.9 yards against the Rams, including one punt downed inside the opponent's red zone, two fair catches, one touchback and five punts returned for 12 yards. The night brought Dixon's comprehensive preseason statistics to a net average distance of 41.2 yards, four punts inside the 20-yard line and one touchback.
The touchback had taken a bad bounce at the 10-yard line and caromed into the end zone, and was not how Dixon intended to hit the ball, he said after the game.
"That's a mis-hit on my part," he said. "That's supposed to be an end-over-end ball, [but it] came out a little straight. I've got some things to work on. … [I'm] just gonna go back to work this week, and hopefully I'm here for next week."
Now that he knows his future, Dixon is focused on improving the finer points of his game: "flop punts, end-over-end, plus territories — definitely got to work on those and just building consistency every week will be the goal for the rest of my life."