ENGLEWOOD, Colo. --** As we wrap up the preview of the cornerbacks and safeties available in the 2014 NFL Draft, let's take a look back at the defensive backs the Broncos have drafted.
Below are some of the notable players in the defensive secondary drafted by the Broncos throughout the team's history.
Player:Rahim Moore
Year Drafted:2011
Round:2 - 45 Overall
College:UCLA
Broncos Career:Moore has made 102 tackles with two interceptions and nine pass breakups in his 31 career regular-season games played, with 22 starts. He played the most snaps of any Bronco on defense in 2012 while posting the third-most tackles on the club.
---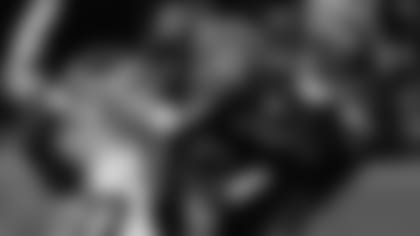 Year Drafted:2005
Round:2 - 56 Overall
College:Oklahoma St.
---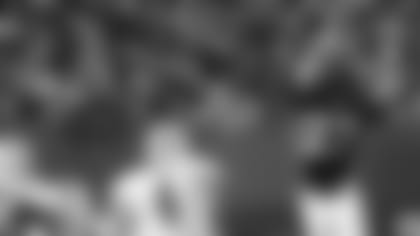 Player:Steve Atwater
Year Drafted:1989
Round:1 - 20 Overall
College:Arkansas
Broncos Career:Atwater was a starter from the day he arrived in Denver and quickly gained the reputation as one of the toughest safeties in all of football. He finished his illustrious career with 24 interceptions and was named to eight Pro Bowls. Atwater was inducted as the 20th member of the Broncos' Ring of Fame in 2005.
---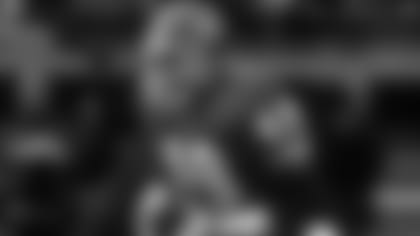 Player:Dennis Smith
Year Drafted:1981
Round:1 - 15 Overall
College: Southern California
Broncos Career: Smith manned the Denver secondary for 14 years and was considered one of the most ferocious hitters in the NFL. A six-time Pro Bowler, Smith finished his career ranked third all time in games played (184) by a Bronco and fifth in games started (170). He was inducted into the Ring of Fame in 2001.
---
Player:Louis Wright
Year Drafted:1975
Round:1 - 17 Overall
College:San Jose St.
Broncos Career:For 12 electrifying years, Wright was a stalwart in the Broncos' secondary. He played 166 games in orange and blue, starting 163, and was named to five Pro Bowls. He concluded his career with 26 interceptions and was named to the Ring of Fame in 1993.
---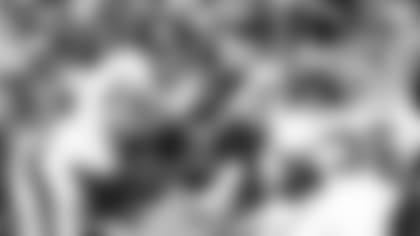 Player:Billy Thompson
Year Drafted:1969
Round:3 - 61 Overall
College:Maryland-Eastern Shore
Broncos Career:Thompson started the Broncos' legacy in the defensive backfield, playing 13 seasons in Denver. A team captain for many years, Thompson finished his career with more starts (178) and games played (179) than any player in team history - and currently ranks third and 10th, respectively, in those categories. Thompson was inducted to the Ring of Fame in 1987 and currently serves as the Broncos' Director of Community Outreach.
---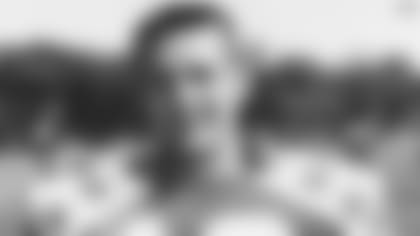 Player:Paul Krause
Year Drafted:1964
Round:12
College:Iowa
Broncos Career:While the Hall of Famer never played for the Broncos, he was drafted by the team in the 12th round of the 1964 AFL draft. Unfortunately for the Broncos, Krause was drafted also drafted by the Washington Redskins in the NFL Draft where he started his career.
---
Other defensive backs drafted:
| | | | | |
| --- | --- | --- | --- | --- |
| Year | Rd. | No. | Name | College |
| 2013 | 3 | 90 | Kayvon Webster | South Florida |
| 2012 | 4 | 101 | Omar Bolden | Arizona State |
| 2011 | 4 | 108 | Quinton Carter | Oklahoma |
| 2010 | 5 | 137 | Perrish Cox | Oklahoma St. |
| 2010 | 7 | 225 | Syd'Quan Thompson | California |
| 2009 | 2a | 37 | Alphonso Smith | Wake Forest |
| 2009 | 2b | 48 | Darcel McBath | Texas Tech |
| 2009 | 4a | 114 | David Bruton | Notre Dame |
| 2008 | 4b | 119 | Jack Williams | Kent St. |
| 2008 | 7a | 220 | Josh Barrett | Arizona St. |
| 2005 | 3a | 76 | Karl Paymah | Washington St. |
| 2005 | 3b | 97 | Domonique Foxworth | Maryland |
| 2004 | 3 | 85 | Jeremy LeSuer | Michigan |
| 2004 | 5 | 152 | Jeff Shoate | San Diego St. |
| 2002 | 4 | 131 | Sam Brandon | Nevada-Las Vegas |
| 2002 | 7a | 228 | Chris Young | Georgia Tech |
| 2001 | 1 | 24 | Willie Middlebrooks | Minnesota |
| 2000 | 1 | 15 | Deltha O'Neal | California |
| 2000 | 2b | 45 | Kenoy Kennedy | Arkansas |
| 1987 | 12 | 334 | Tyrone Braxton | North Dakota St. |
| 1980 | 5a | 131 | Mike Harden | Michigan |