ENGLEWOOD, Colo. --No one is going to be myopic enough to call the Broncos' sprint to Emmanuel Sanders' game-tying touchdown "The Drive."
But it was memorable for a reason beyond the circumstances that surrounded it: a 7-point deficit, a hostile environment at Arrowhead Stadium and a chance to set a league record for the longest road winning streak in divisional games: it stood out because of the array of receptions by Demaryius Thomas and Emmanuel Sanders, who accounted for 73 yards on the 10-play, 80-yard dash.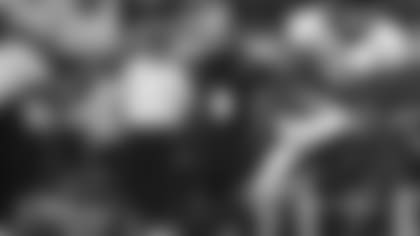 On the first play of the series, Thomas picks up 22 yards by reading Chiefs cornerback Ron Parker perfectly. Parker starts the play five yards off the line of scrimmage, but their cushion tightens and Thomas runs upfield. Then, at the 31-yard-line, Thomas looks to the outside, and gets Parker's head turned to the Broncos sideline.
At that point, Thomas cuts inside. With Manning throwing as Thomas begins his cut inside, the Pro Bowl wide receiver has four yards of separation when he makes the catch, and then adds five more yards after the reception to get the Broncos going.
Two plays later, it was Sanders' turn. He picks up 17 yards at Jamell Fleming's expense by twice bobbing his head to the inside, eventually getting just enough separation between Fleming and the left sideline to catch the pass delivered outside and only where Sanders can catch it. The play saw a perfect route and a perfect throw, and the Broncos were at the Kansas City 41.
Three plays later, Manning finds Thomas for 15 yards on third-and-8 -- but this is less about the route and more about Thomas' physicality. Facing rookie Marcus Peters -- who had a pick-six in the second quarter -- Thomas takes advantage of Peters not juking him at the line of scrimmage, getting upfield and past the line to gain before turning back toward Manning.
Peters cuts back, but Thomas has perfect position; as long as the pass doesn't sail high and wide, Thomas can use his body to screen out Peters, and he did. CBS analyst Phil Simms made the apt comparison to a rebounder boxing out and getting position.
Finally, Manning completes the series with a 19-yard pass to Sanders on third-and-10. Sanders briefly hesitates as he runs his route against Fleming -- who is prepared for this, playing seven yards off the line of scrimmage at the snap. Nevertheless, Sanders' stop and nod to the outside before cutting in on a slant freezes Fleming, and even though the cornerback closes on Sanders, he's out of position, and Sanders catches the pass as he heads for the goal line.
Sometimes, you have to use man-to-man coverage against Sanders and Thomas. But as that drive showed, they're so capable of beating you with myriad routes and techniques that they're going to expose it more often than not.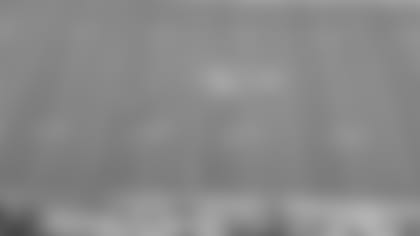 ... Special Teams Coordinator Joe DeCamillis got the result he wanted in Week 2: His coverage units neutralized kickoff returner Knile Davis and punt returner De'Anthony Thomas, and thanks to a forced fumble to open the second quarter, emerged with the upper hand.
Two things set up Thomas' fumble: good hang time from Britton Colquitt (4.31 seconds) and perfect pursuit tied to Colquitt's punt placement -- up the left side down the seam.
By the time Thomas begins advancing upfield, the Broncos have four players in position to contain Thomas. He can go toward them, take a 5-to-10-yard return and have no chance at an explosive play.
Instead, Thomas cuts to the right, where he has more room in the short term, but goes into into the teeth of the Broncos' coverage, setting up the forced fumble.
Through two games, the Broncos rank 13th in punt-return average allowed (7.8 yards) and fourth on kickoff returns allowed (15.5 yards). Colquitt ranks fifth in the league in net punting average (43.8 yards), and hasn't had a touchback on any of his 12 punts so far. It's early, but a weak spot on last year's team looks like an asset now.
... Through two games, the Broncos have used 50 personnel groupings on defense (12th-most in the league) and 28 personnel groupings on offense (tied for 21st-most with the Cincinnati Bengals).
... Three-wide receiver sets remained a staple of the offense. In the Week 1 win over the Ravens, the Broncos used at least three wide receivers 44 times -- 40 times with exactly three, and four times with four wide receivers. Against Kansas City, 47 of the Broncos' 70 snaps saw three-wide receiver sets.
... As a result of the three-wide emphasis, Jordan Norwood has played 98 snaps in two games (65.3 percent). Andre Caldwell has played 26 snaps (17.3 percent), with Cody Latimer playing just nine snaps -- six against Baltimore and three at Kansas City.