ENGLEWOOD, Colo. --Consistency at quarterback is not just defined by avoiding mistakes. It's by completion percentage and how often the offense mounts sustained drives and avoids the quick return to the sideline.
That's where Trevor Siemian has succeeded through two games.
First of all, he and the offense have largely avoided three-and-outs which force the defense back onto the field before it is properly rested. Through two games, the Broncos have gained at least one first down on 15 of 18 non-kneeldown possessions, leaving just three series with a three-and-out or giveaway before moving the chains.
With three plays or fewer without a first down on just 18.2 percent of the Broncos' possessions, they're tied for sixth-best in the league, trailing only Washington, Atlanta, Baltimore and the Jets and Giants. The league average through two weeks is 28.6 percent.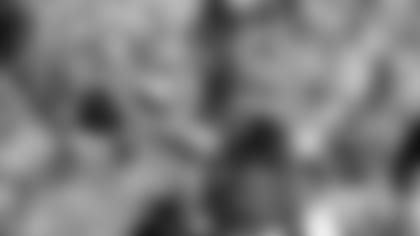 This is a particularly significant development given that quick departures were among the biggest problems the Broncos had last year.
Including the postseason, 35 percent of the Broncos' 240 non-kneeldown possessions last year ended in three or fewer plays without a first down. With Peyton Manning leading the drives, that figure was 31.8 percent, with Brock Osweiler at the helm, it was 40.7 percent.
Another example of consistency is in the percentage of attempt that move the chains. For Siemian, that's 40.7, placing him fifth among all quarterbacks so far this season, and well above the league average of 35.3 percent. For comparison's sake, Manning's percentage during the last four seasons was 39.4 percent. Siemian's sample size is obviously much smaller, but this is a good sign in regards to his consistency.
Now Siemian and the offense need to improve in opposing territory. On the Broncos' half of the field, he completed 75.7 percent of his passes, going 28-of-37 for 331 yards with no interceptions. In opposing territory, his completion percentage drops to 54.5 percent on 12-of-22 passing for 113 yards with a touchdown and three interceptions, which has been one of the numerous reasons why the Broncos have 40 of a possible 84 points on 12 drives that have crossed the opponents' 30-yard line.
"In this league you have to gather the points when you can, so that's something we have to do a better job of once we get down there," Kubiak said.
And in addition to the interception, two other plays reveal areas in which Siemian has room to grow.
On the sack he absorbed to end the Broncos' first possession, he had Demaryius Thomas open in the left seam three yards past the line to gain, but with the bulk of the Colts' rush to the middle and his left, he doesn't look in that direction, and doesn't get through his reads fast enough to locate Thomas with no defender within eight yards. Thomas waved his arm to try to get Siemian's attention, but it was too little, too late.
"I just picked the wrong side," Siemian said. "I told him [jokingly] to get open next time. He was good about it."
But the play that might have changed the game was his third-and-goal attempt to Emmanuel Sanders early in the second quarter. Siemian absorbs a heavy rush from Colts safety Mike Adams, who sprints up the middle, leaving Sanders open as he cuts out at the goal line. Siemian does a good job getting set and firing under the rush; this has been a strength of his so far, but he put too much on the football and missed what would have been a sure touchdown that would have put the Broncos in front, 7-3.
"He did a good job getting rid of the ball. He got blitzed, got some tough situations and got rid of the ball. There's some plays out there for him to make, but I think he's taken another step forward," Kubiak said.
He showed one step on the crucial 18-yard connection with Virgil Green to help set up a Brandon McManus field goal on what would be the Broncos' final possession. With four defenders rushing and a linebacker on a delayed rush, Siemian adeptly steps to his left, taking three rushers out of the way and creating space. He waits for Green to cut to the left, quickly regains his balance and fires the strike.
And Siemian's timing with his receivers is impressive. On his 20-yard strike to Jordan Taylor, the pass is released before Taylor makes his break back to the ball. That can't be done any better.
Siemian's growth will not be on a straight incline, and how he responds to the defensive looks the Bengals display will bear monitoring. But his performance through two games reveals far more positive than negative.
"I don't think you are ever going to be perfect, but … it's encouraging we are doing some good things," he said. "There are just a couple plays here and there that we want to clean up. Hopefully we can do that and finish some of these drives."