You could see a lot more of Kapri Bibbs in the next few weeks, and his 69-yard trip through Oakland's defense is the reason why.
Bibbs did plenty of things right on his scamper. But it takes teamwork and hustle to finish the play, which was the Broncos' longest pass play to a running back since a 72-yard Rod Smith (not a typo) toss to Clinton Portis on Oct. 5, 2003 at Kansas City.
"Confidence. It just definitely boosts my morale," Bibbs said. "I had to go watch that like 20 times, especially for it being my first career TD."
As is often the case, the situation sets up the play. With a 17-point deficit, four receivers take off; that three-score lead lets the Raiders play back; by the time Siemian throws the football, seven defenders are eight yards or more beyond the line of scrimmage.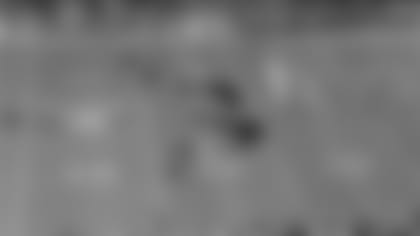 Just two Raiders move up to contain Bibbs, so with three offensive linemen as his escorts, there's already a numerical advantage.
But Bibbs also has to make the right decision. This is a moment where an explosive play is the only thing that will help the Broncos. When he reaches the 34-yard line, he has a choice. He can cut outside, which is a more certain bet to pick up 10 to 15 yards, but limits his downfield options. Or he can cut inside, and if he makes the first man miss, he's on a straight line up field where he will have a full horizon of options in front of him.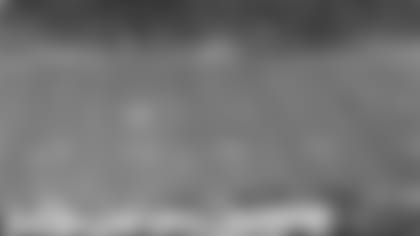 Bibbs chose the shortest distance between two points, and quickly accelerates to midfield, eluding Malcolm Smith at the Oakland 47-yard line.
At the 40, he turns back to the right, where he has open field all the way to the 20. But he doesn't make it the rest of the way without Emmanuel Sanders, Jordan Norwood and Michael Schofield, all of whom provide the obstruction to allow Bibbs to finish the play.
And that's what thrilled Bibbs the most.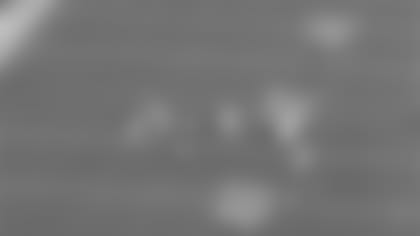 "The best part about it all was seeing my teammates run down the field like that, seeing Michael Schofield, Emmanuel Sanders and Jordan Norwood," Bibbs said. "Seeing those guys run down the field like that to come to my aid and I'm running down the field and all I hear is Emmanuel saying, 'Cut back, cut back, cut back!'"
Bibbs shows his patience here, too. He waits for Schofield to arrive and successfully screen out D.J. Hayden. Once Schofield has flashed in front of him, Bibbs has a relatively easy finish into the end zone.
"I look back and cut back and end up scoring the touchdown off of it because a teammate is hustling down the field," Bibbs said.
It was too late to save the game. But the play was not too late to provide a glimpse of a spark he could give an offense that needs it after accounting for an average of 19 points per game over the last five weeks after averaging 24 points per game in Weeks 1-4.