In football, great improvisation rarely happens on its own.
So while Trevor Siemian deserves plenty of credit for his double-back scramble in the third quarter last Sunday to set up a 6-yard touchdown pass, it doesn't happen without equally important persistence from his teammates.
Start with Donald Stephenson, who replaced Ty Sambrailo at right tackle one quarter earlier. Justin Houston gets an outside step and beats Stephenson wide, and with Siemian taking a shotgun drop that has him nine yards behind the line of scrimmage, Houston is in position for the sack.
But as Siemian steps to his left and away from Houston, Stephenson keeps battling. Siemian steps back, and Stephenson guides Houston in front of him and outside, moving him away from Siemian and giving him the opportunity to cut back to the right.
That's when the receivers take over as Siemian runs across the field. In the right side of the end zone, Jordan Taylor has broken back from the right sideline to near the numbers, then breaks toward the back of the end zone, taking a quick, but meandering route to shake D.J. White.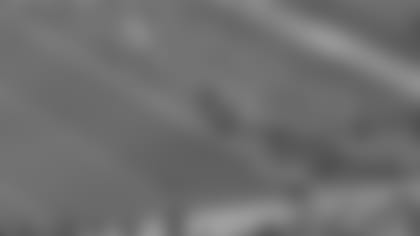 When he does, Siemian is in perfect position to find Taylor.
At the same time, A.J. Derby is also working furiously to get open at the goal line, attracting the attention of two defenders as he runs back toward Siemian's right. Emmanuel Sanders is also working the back of the end zone; he gets separation and waves his arms to try and get Siemian's attention.
The work of Sanders and Taylor gives Siemian two options. Demaryius Thomas is in single coverage directly in front of him, but with one defender on him and two more in position to deflect a pass at the goal line, this isn't going to work.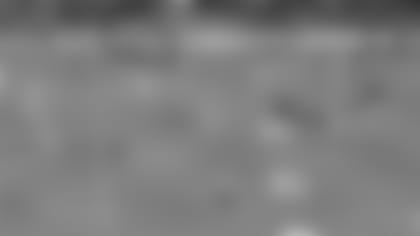 Siemian's momentum leads him to look for Taylor, even though the coverage on the first-year wide receiver is tighter than what Sanders sees; he has separation and a window. Siemian would have had to pivot back to his left to throw; instead, he fires to Taylor just before Taylor starts his last break back to the sideline.
No matter whether Siemian or Paxton Lynch is taking the snaps, this is the kind of effort and persistence the Broncos will need from their wide receivers and blockers, as off-script plays like this one could be the difference between extending their playoff streak or being sent home on New Year's Day.