DeMarcus Ware is at a point now from which every eligible player has made the Pro Football Hall of Fame.
He was already there, of course, because every player with at least 135 sacks who is eligible has a bust in Canton. But he moved up one more notch last Sunday with a fourth-quarter sack of Titans quarterback Marcus Mariota, putting him all alone in eighth place with 138.5 sacks, just one behind Jason Taylor and three back of Michael Strahan.
But every pass rusher who is in the Hall of Fame knows that he wouldn't make it without teammates with whom he has a symbiotic relationship. His sack of Mariota was a perfect example of this.
You start with a logjam. Derek Wolfe and Von Miller attack the right side of the Titans' offensive line. Center Ben Jones moves over to his right to assist right guard John Kline, while right tackle Jack Conklin prepares to take on Miller.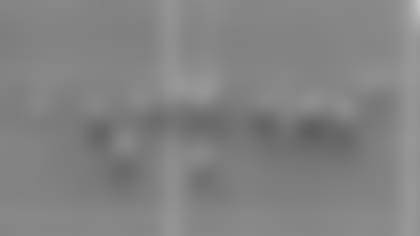 It looks like it's going to be a simple double-team of Wolfe, with Miller going outside of Conklin while tight end Delanie Walker begins his route.
But Wolfe and Miller come together, creating confusion and obstruction. Meanwhile, Jared Crick rotates around the pile of humanity, racing toward the opening created outside of Conklin.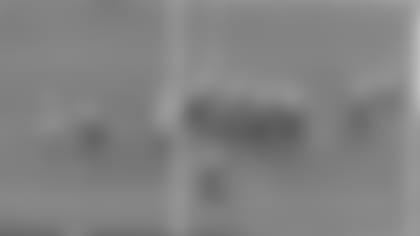 Crick has Mariota in his sights as the second-year quarterback drifts to the right, but can't slow up enough to bring him down, he is left flailing as the pocket gradually disintegrates elsewhere.
Mariota makes the decision to hold fast and throw. But he has no downfield windows; the Broncos' man coverage holds firm four to five seconds after the snap.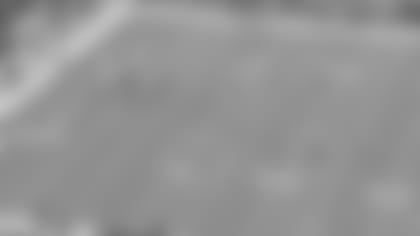 Then, it's up to Ware to finish the job perfectly. His latest sack came against one of the most difficult quarterbacks to bring down, and helped the Broncos seize back momentum after a failed fourth-and-goal.
Ware and this defense have been a perfect fit the last three years, and this was the textbook illustration of it.