With all the talk about the ground game and how it will have an increased presence in the offense, one underrated storyline of the preseason was the prominence and effectiveness of the vertical passing game.
On a daily basis, training-camp reports included multiple citations of deep passes from all of the Broncos' quarterbacks to wide receivers streaking downfield. And early in Thursday's preseason loss to Arizona, a 78-yard play-action bomb from Brock Osweiler to Andre Caldwell provided an opening thunderbolt that continued a trend of the preseason.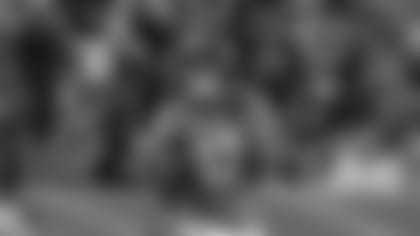 It was the Broncos' third completion of at least 40 yards this preseason -- an average of one every 30.3 completions and one every 49.3 attempts. Those were well above the league averages of one every 46.6 completions and one every 75.2 attempts throughout the preseason.
If this trend continues, the play-action will play a massive role. But the first two deep shots of the preseason did not involve playfakes. The first came in the preseason opener when Trevor Siemian used a straight drop, turned to his right and found Bennie Fowler running a go route up the right sideline for a 41-yard gain. The second one was Osweiler's 57-yard touchdown pass to Caldwell against Houston on Aug. 22; it, too, was a straight drop that saw Caldwell get a free release because he was given nine yards of cushion at the snap, which Osweiler exploited after Caldwell made a stutter-step to freeze the cornerback.
Plays are not just significant in stretching the defense out, but they create more options with shorter fields. Take the Broncos' final preseason touchdown, a 16-yard third-quarter strike to Bennie Fowler last Thursday.
The route Fowler ran was the same one he had against the Seahawks: a go route up the right sideline. Fowler's body control and ability to adjust to the football in midair took over; he turned back and grabbed the pass.
When you can trust your receivers to go downfield and make the big plays, you're going to open up horizons all over the field and in all situations. If the Broncos continue being well above the league average in deep completion rate, this offense will not only be balanced, but explosive, too.