Sunday's game between the Broncos and Chiefs marks the 116th all-time meeting between the teams, dating back to their days as original American Football League franchises.
No defensive player in Broncos history has played more games against the Chiefs than Ring of Fame linebacker Tom Jackson, whose teams had a 16-9 advantage over Kansas City during his fabulous career.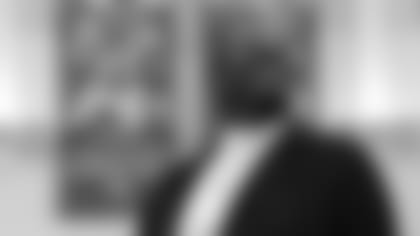 The heart and soul of the Broncos for 14 years and a 1992 Ring of Fame inductee, T.J. was always one of the most popular players among his teammates, who voted him the most inspirational teammate for six consecutive seasons (1981-86).
"When I came to Denver we had never had a winning season," he remembers, "but it was obvious to me that we had some outstanding players on that team. We started to build, adding more talent every year, and the Broncos really took off."
Jackson made three Pro Bowl appearances from 1977-79 and was named first team All-Pro twice, in both 1977 and 1978, a time when he was the definitive emotional ringleader of the Orange Crush defense.
"Different people have different personalities," T.J. notes. "I kind of wore my emotion all the time on my sleeve. When I was so emotional as a player, it was just a natural part of my game, and the emotion that I brought to the game was the same emotion that I have always brought to every other phase of my life."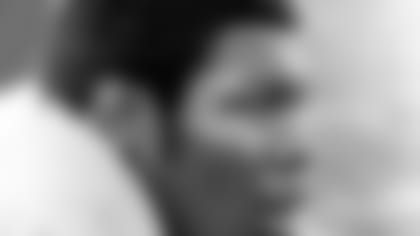 The speedy linebacker helped the Broncos to six playoff berths, four division titles and two Super Bowls, finishing off his great career in Super Bowl XXI following the 1986 season.
T.J. is tied with fellow Ring of Famer Randy Gradishar for the most interceptions in Broncos history by a linebacker with 20, and his seven interceptions in 1976 mark the highest single-season mark by a linebacker in Denver history.
He had an illustrious career with the Broncos and has the unique distinction of having had just two employers since leaving college at the University of Louisville — the Broncos and ESPN, where he was a staple of the network's pro football coverage until his retirement last year.
T.J. says his retirement from playing football was short lived, as "I had a chance to stay in the business of football at ESPN and I can't tell you how lucky and blessed I feel in my life for what has happened to me.  I feel like somebody has watched over me my entire life.
"I always tell my wife and friends that if I could choose the two things I would love to do professionally in life, one would be to play pro football, which I was so honored to do for the Broncos for 14 years, and then to talk about football and have fun doing that on TV."
Today, Tom Jackson speaks just as passionately about his family as his playing days and commentary career.
He and his wife, Jennifer, have two daughters, Taylor and Morgan, and they clearly are the lights of his life.
Taylor played soccer at and graduated from the University of Cincinnati with honors, spending one summer working for the Broncos as a public relations intern.
Morgan is a star prep soccer player at Indian Hill High School, where she also has been a three-time all-state performer, and Tom beams when he says, "Jennifer and I drive to lots of tournaments and really enjoy watching her play, just as we did with Morgan.
"It's hard to explain, but having the time to devote to my family, which is absolutely most important to me, is just great.
"Being able to spend this kind of time with my family is priceless," T.J. says. Then with a father's pride, he adds, "There are 537 high school soccer teams in Ohio, and Morgan's is the only one to go undefeated."
Showing that his nervous anticipation did not end when he left the field, T.J. notes that "in the championship game, they were playing another really good team, of course, and we were on pins and needles, but Morgan scored a goal 86 seconds into the game and they went on from there to win."
Broncos fans of course know that it is typical for a Jackson to make a big play as soon as the game begins. "It is so great to watch them," he says, "and the best part of all is that they are really good kids."