When the Denver Broncos acquired Jim Turner from the New York Jets in a 1971 offseason trade, the Broncos not only were gaining one of the key pieces to their first hint of playoff success but also one of the most illustrious kickers in pro football history.
He joined Denver after having played seven seasons for the Jets (1964-70), helping lead the club to a victory in Super Bowl III against Baltimore in one of the greatest playoff upsets in history.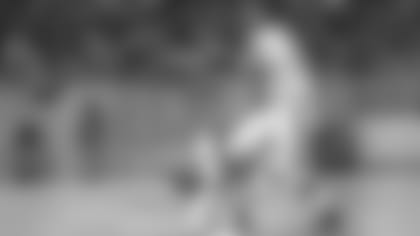 "I think kicking in Shea Stadium prior to becoming a Denver Bronco would harden anybody," Turner says. "New York is hard to play in. The winds at Shea were brutal, and coming from a town of only 1,800 to growing up with the Jets and in New York, I was ready when I came to Denver."
He was a three-time letterman as a quarterback at Utah State, and he was as old school as they come.
During his senior year, the Aggies played in a New York bowl game at the legendary Polo Grounds.
"It was the dreaded Gotham Bowl," Turner recalls, "and until the recently created Pinstripe Bowl, it was the only postseason bowl game ever played in New York City. There must have been 2,000 pigeons in attendance, and no people."
But there were some scouts. One year later he was a rookie with the Jets and began a great career that started under the lights of Broadway and culminated in the beauty of the Rocky Mountains.
Preparation, work ethic, and a fierce competitive spirit met timing, and Turner entered pro football as it began its explosion into the American social fabric.
He played in the first football game at Shea Stadium, an easy 30-6 Jets win over the Broncos in what was also the first game of his career, and Turner says that "the furthest thoughts from my mind that night were that I would kick for 16 years in pro football, and that I would ever be back out west playing for the Broncos."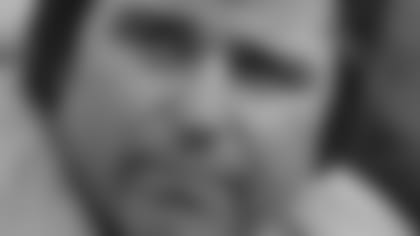 A 1988 inductee into the Broncos Ring of Fame, Jim Turner still ranks as one of the most prolific kickers of all time in professional football.
In 1977, Turner helped Denver post a 12-2 regular-season record to earn the franchise's first-ever playoff berth en route to advancing to Super Bowl XII against Dallas.
Denver going to the Super Bowl was as big a surprise to the football world as the Jets had been in winning it, and Turner had a big hand — and foot — in both.
"It tickled me to be put under the gun," Turner says. "It always has, and that's the only thing I miss."
Turner was a key part of Broncos teams that earned a total of three playoff appearances from 1977-79 and division titles in 1977 and 1978.
He never missed a game as a pro and finished his career with a streak of 228 consecutive appearances, including 130 in his nine seasons (1971-79) with the Broncos, for whom he scored 742 points to establish himself as Denver's all-time leader until fellow Ring of Fame kicker Jason Elam passed that mark.
"Coming from a small high school like I did, to retiring as the second leading scorer in the history of the game, it's all amazing to me still," Turner says.
At the time of his retirement Turner ranked second in NFL career scoring as well as second in field goals, and he was just the fourth player ever to reach the 500-point mark.
But in addition to settling into a life of retirement and devotion to grandchildren, he became involved in a program put together with the support of the National Football Foundation, which is the amateur association of high school and college football.
"Everything is student-athlete, student first," Turner says. "The program that I was involved in was called 'Play it Smart.' I absolutely loved working with young, mostly minority, high-risk kids.
"The kids remind me of myself growing up in a small town called Crockett, California. It was a tough town, and tough times, and anything I could do to tutor and mentor those kids, I tried to do."
Indeed, he did it well enough that Turner became the face of "Play it Smart" and was written up in numerous publications, including Sports Illustrated, which focused on the dramatic success of the program.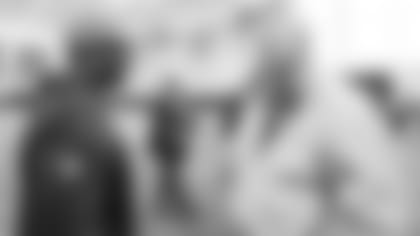 "We helped dozens of kids go to college who might not otherwise have had the opportunity, and I really loved working with those young kids," Turner says.
Turner takes obvious pride and gratification in the program.
"I honestly thought I would be raising my flowers in the garden and helping with the grandkids," says Turner, noting that Broncos owner Pat Bowlen was personally and financially supportive of Turner and his work with kids.
He has been honored by the Colorado Chapter of the National Football Foundation by the creation of an annual award in his name for his work with youth.
Jim and his wife Mary Kay still live in the Denver area, and these days Turner is mostly retired to the grandkids and gardening, but he has always stayed physically active and remains a part of alumni activities through his membership in the Ring of Fame.
Pro football continues to evolve and develop, but a "first" can only happen once, and Jim Turner had a pivotal role in the first Super Bowl appearances of both the Denver Broncos and the New York Jets.