In the case of Gene Mingo, the time before the Broncos joined the NFL means just about everything, because he was among the few who were there at the very beginning, at the start of the American Football League.
He also was one of very few players with no college experience at all, and beyond that — and most significantly — Mingo was the first African-American placekicker in pro football history. 
He did not go to college but played on a service team while in the United States Navy.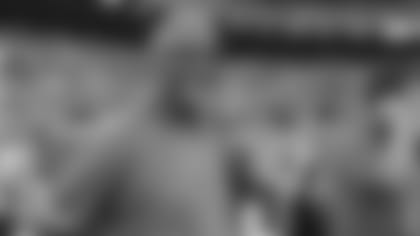 "Playing in the service, when you go against the Marines, Army, or even another Navy team, it was almost like playing against the Raiders or the Chiefs," Mingo says. 
The rosters in those days were heavily stocked with former college and even pro players, and that kind of fierce competition gave Mingo the experience he needed to become a pro.
With tonight's opponent being the New England Patriots, Mingo's significance is most notable, as he returned a punt 76 yards for a touchdown to score the winning points in the first Broncos — and AFL—game ever played, at Boston on Sept. 9, 1960. It was the first game-winning touchdown and the first punt-return touchdown in Broncos and AFL history.
He did not start off the night as the punt returner, but first-half injuries thrust him into the role at halftime.
"I was so nervous that night, but I was excited, too," he recalls.
Boston took a 10-7 lead late in the third quarter, but on their next possession, the Patriots were forced to punt. Mingo caught it at the Denver 24 and took off.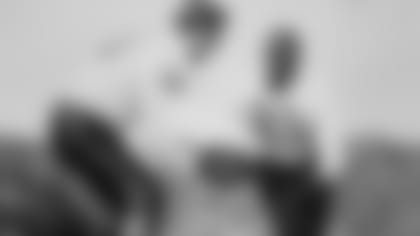 "I can still see it now," Mingo says. "I made like I was making a move to my left, then back to my right. I picked up my blockers and just ran down the sideline. When I got there, I was so tired that I couldn't kick the extra point. I kicked a big divot out of the ground. My leg was dead.
"When I was going down the sideline and I could see the coach and some of the guys waving me on, that was one of the best feelings. Here's a kid who did not go to college and now he's starting a pro career than nobody really expected him to have, let alone score the winning touchdown on a punt return. That can never be broken."  
He played five seasons with the Broncos (1960-64) and during the first four seasons in team history, he ranked third in pro football with 375 total points, leading the AFL in scoring in 1960 and 1962. His point total in that five-year span trailed only Hall of Famer Paul Hornung and Patriots wide receiver/kicker Gino Cappelletti.
Besides of his significant role as a pro football's pioneer African-American placekicker, Mingo was a multi-talented weapon during the formative years of the franchise. He played a total of 10 seasons, including stops in Oakland, Miami, Washington and Pittsburgh after his historic time in Denver.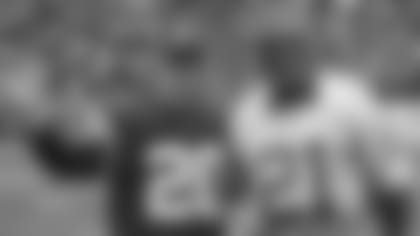 An All-Star selection in 1962, Mingo had the rare distinction of being the only player in AFL history to tally scores of 50 yards or more by rushing, receiving, passing, punt return and field goals.
Mingo later served as an honorary captain for Denver's "Legacy Game" against the Patriots on Oct. 11, 2009, commemorating the franchise's 50th season. I arranged for both Mingo and Cappelletti to be honorary captains for their respective teams that day, and their 50-yard line reunion was as emotional as it was symbolic.
Mingo worked for many post-football years as an alcohol and drug counselor and is mostly retired today, but he has the kind of experience and desire to help others that still keep him active when asked.
"People would call me and I talked to the family members, got them together and worked out a plan to confront this person in what is called an intervention," Mingo says. "These are the things that inspired me and kept me going, and I have always been willing to assist."
Mingo has also been active in the Denver Broncos Alumni Association, too.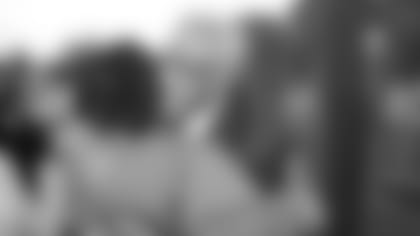 "I have traveled a long route," he says. "I understand what football players go through and I have the experience to help them understand what happens after football."
He was inducted into the Ring of Fame in 2014 for his great career on the field and as a pioneer for the Broncos and in the AFL.
"It was a very fulfilling moment for me and my entire family," he says with pride.
A significant part of the Denver community on and off the field since 1960, Mingo summarizes it all, succinctly: "I have had a lot of good things happen in my life, and I'll always be a Bronco."