Ring of Fame weekend seems like the perfect time to remember and honor a great Ring of Famer who has done significant work outside of football during his rich and full career.
Dr. David Rockstraw is the Robert Davis Distinguished Professor and Academic Department Head of Chemical and Materials Engineering at New Mexico State University.
And not only is that title both a mouthful and highly prestigious, but it is also the exact role previously held by Denver Broncos Ring of Fame quarterback Charley Johnson.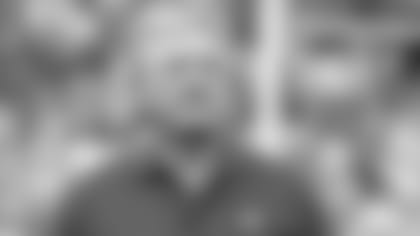 Charley Johnson certainly is one the greatest Renaissance men in pro football history, and it can be argued that being a Ring of Fame quarterback for the Broncos is not number one in his career achievements.
He came to the Broncos as a grizzled NFL vet after previous stints as a Pro Bowl quarterback with the St. Louis Cardinals and Houston Oilers, where he had established himself as a winner who could sling the football.
And in that time, he also studied for graduate degrees in chemical engineering and served as a U.S. Army officer.
"I was very much aware that football would not be a lifetime career, and I felt an obligation to do the best I could and continue my education," he says matter of factly.
Ultimately, Johnson earned a master's degree and doctorate degree in chemical engineering from Washington University in St. Louis.
Johnson also served in the Army on active duty as a second lieutenant for NASA because he could not go into combat. He served for two years, all while also playing for the Cardinals.
"The Cardinals were great about keeping me on the roster, and I commuted to the games from wherever I was," Johnson says.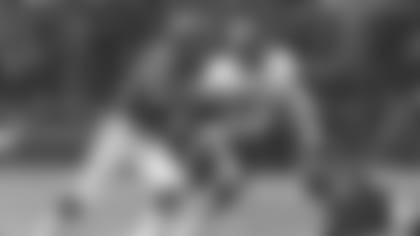 On the field, injuries were took a toll and after the 1971 season, the Oilers traded him to Denver, "which was like going from the outhouse to the penthouse in one step."   
At the time, that trade was regarded as the most important one in franchise history.
Fellow Ring of Famer and teammate Haven Moses had the definitive quote about Charley Johnson's stint in Denver: "He taught us how to win."
In 1973, Johnson quarterbacked the Broncos to their first winning season at 7-5-2, which was a landmark moment in franchise history. He was named first-team all conference by UPI and Pro Football Weekly after that historic campaign.
He once threw for 445 yards in a Monday night game vs. Kansas City and at one time also threw a touchdown pass in 10 consecutive Broncos games, back in the day when the running game still was king.
He finished his Broncos career with 7,238 passing yards, which is still ninth in team history, and 52 touchdown passes, which rank seventh in club annals. He had a 20-18-3 (.524) record as a starter with Denver and averaged an impressive 7.46 yards per pass attempt.
Before his arrival in Denver, the Broncos had never had a winning season. Since then, they have rarely had losing seasons.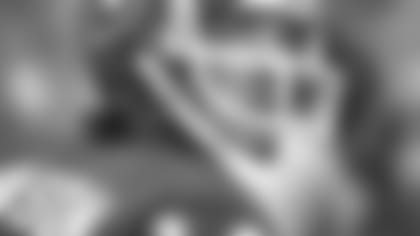 Prior to his pro career, Johnson was a star quarterback at New Mexico State, where he was the Most Valuable Player in two Sun Bowl wins for the Aggies.  
"Certainly the fame and celebrity from playing football helped me in my engineering career," he says. "Before teaching, I lived in Houston for 30 years and for half of that time I had my own business.
 "Football gave me something to talk about with important people in the different companies. In the southwest, the oil patch and football kind of go hand in hand."
Dr. Rockstraw acknowledges that he knew of Johnson as a quarterback before he realized Johnson's vast academic accomplishments.
"I was on the search committee for a department head in 2000, and I was very excited when I found that Dr. Johnson had interest in the position," Rockstraw says. "I grew up watching him beat my [Chicago] Bears when he was quarterbacking the St. Louis Cardinals, and I frankly sort of idolized him."
Johnson not only had interest in the position, he was hired and headed the department at his undergraduate alma mater from 2000 until 2004. He then became a professor until his retirement in 2012.
"It is not often that you meet a childhood idol who is even more impressive in his second field than he was in the first." Rockstraw adds.
Rockstraw is currently seeking to establish an academic position that will honor Charley Johnson at his New Mexico State.
If successful, the university would create a Chemical and Materials Engineering Endowed Chair, and Dr. Rockstraw notes that "this is a very prestigious form of recognition in the academic world."
Charley Johnson football cards are still prized items to current engineering students at NMSU, Rockstraw says.
"Creating a Chair in CHME will help honor Charley's career and will certainly help honor his passion for education," he says.
That would be a great addition to the "Denver Broncos Ring of Fame" title that the venerable quarterback has had since his 1986 induction, further recognizing his place as a Renaissance man of the NFL.
---
If you are interested in honoring Charley Johnson's football career and passion for education, please visit giving.nmsu.edu and choose "Other (write in)" for the Fund and write "CHME Endowed Chair." In the comment section, please add "In honor of Charley Johnson."