Brian Griese had an 11-year career in the National Football League, but his accomplishments on the field are being surpassed by what he has done off the field and since his career ended.
He led the University of Michigan to an undefeated season in 1997 and was the MVP of the 1998 Rose Bowl.
On that day, his father, Bob, was broadcasting the game.
"The ball had wings that day," Griese said. "But a third member of our family was also there with us."
That would be his late mother, Judi, and Brian has found an outlet to honor her in recent years.
But at the time, he continued with his promising football career.
After the Broncos selected Griese in the third round of the 1998 draft, he became Denver's starter as a rookie. Like many others, he found it was awfully hard to fill the shoes of a Hall-of-Fame quarterback.
He earned his first Broncos win in the Black Hole at Oakland, and in a home "Monday Night Football" matchup vs. the Raiders, he refused to leave the game despite an injury to his throwing shoulder.
Griese made the Pro Bowl for the Broncos in 2000 and his 11-year career also found him in Miami, Chicago and Tampa Bay, where he hung up his cleats following the 2008 campaign.
Now, Brian is following in the footsteps of his Hall-of-Fame father. Brian has quickly established himself as a superb broadcaster, now in his ninth year calling college games for ESPN.
Griese is easily one of the leading commentators on college football for the ESPN network of games, and this year is his second teamed with Steve Levy and Todd McShay.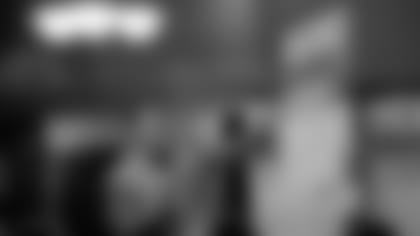 He also was tabbed by KUSA and the Denver Broncos to do the Broncos' preseason games in 2017, along with veteran broadcaster Ron Zappolo.
Intelligent and articulate, Griese combines those qualities with a quarterback's knowledge of the game to be an obvious success as a game commentator.
"I am fortunate to be able to stay close to the game as an announcer," Griese says. "I love the game and I really enjoy trying to bring the fans closer to what is happening on the field, and ESPN has great audiences for their college games."
That is what Brian Griese does, but it does not define who he is.
Back when he was the Broncos' quarterback, he founded Judi's House, a children's grief support center in Denver.
He started it, personally supported it when raising funds became tough, and he has served as board president. But when he left Denver to play in other cities, Judi's House stayed open in Denver, a tribute to his commitment.
His mother died when he was 12, and young Brian found that "it was a very lonely place."
"I was 12 years old but had very grown-up questions about life," Griese said. "My father was dealing with the loss of his best friend and soul mate, and I did not want to concern him with the pain that I had."
So young Brian Griese turned inward.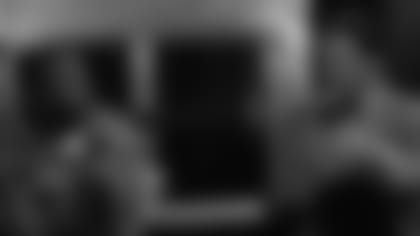 "At this formative time of my life, I felt that I could only depend on me," Griese said. "I grew inward, and my personality at that time grew out of that. Then when I faced some adversity in Denver, with things not going as we had hoped, I became really defensive, went into a shell, because I had never really dealt with the loss of my mother, so I went into a kind of bunker mode."
But out of his grief, Judi's House was born. Its focus is as a preventative mental health service, and Griese explains it best.
"Judi's House is an extension of my grief process," Griese said. "It's me making meaning of the loss of my mom. We work with families dealing with the loss of any loved one."
He refers to the work of Judi's House as "helping them build positive coping skills, showing them that they are not alone. They can come, tell their story in a safe environment, feel compassion through that journey, and come out on the other side with a new realization, much like I have done in my life."
Griese works as one of the top color commentators on college football, but the founder of Judi's House lives his life as a still-devoted son who honors his parents every day.