The Denver Broncos have a 21-10 record over the Cincinnati Bengals, including an 8-7 mark in Cincinnati, but most of those games did not lead to moments that are often remembered in Broncos history.
On September 12, 1976, the Broncos kicked off the regular season at Cincinnati, with the Bengals posting a 17-7 win.
But far more significant was that the Broncos lost defensive end Lyle Alzado for the season in that game. Lyle was an intense pass rusher and a good friend, and I remember remarking to my wife that it looked like Denver's season was in trouble before it had really even started.
But in fact, that game against Cincinnati gave birth to the Broncos' legendary 3-4 defense that became known by media and fans as the Orange Crush.
Longtime Denver defensive coordinator Joe Collier, the only assistant coach ever selected to the Colorado Sports Hall of Fame, remembers it well.
"We had worked on the 3-4 some during training camp, and thought we might use it here and there," Collier said. "At that time Miami was playing some 3-4, and a couple other teams had dabbled just a bit, but the 4-3 defense was dominant among NFL teams."
"But after Lyle's injury in Cincinnati, I looked at our personnel and it was just very clear that we had more good linebackers than defensive linemen, and we had a tremendous interior tackle in Rubin Carter, so we went with the 3-4 full time."
"It went well for us the next week — we did not use it in the loss at Cincinnati — so we decided to stick with it."
And with that decision by the Denver Broncos, the 3-4 came into vogue in pro football and the Orange Crush was born.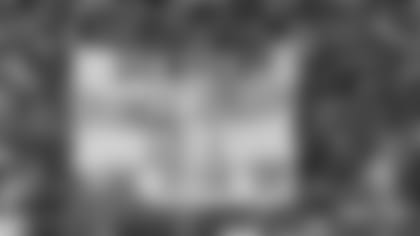 One year later, head coach John Ralston was gone, having been replaced by Red Miller. Lyle Alzado was back, Carter had fully embraced the middle guard role in the 3-4, the Broncos made the playoffs for the first time, won their first AFC Western Division title and AFC Championship and advanced to Super Bowl XII.
Seven members of that 3-4 defense went on to be named all-stars and/or Pro Bowl players, including linebackers Randy Gradishar, Tom Jackson, Bob Swenson and Alzado, and defensive backs Billy Thompson, Louis Wright and Steve Foley.
"It was a great unit, but Rubin Carter was the perfect example of a 3-4 tackle," Collier said. "Rubin was only about 6-foot-1, so he was perfect for the nose position. He was so strong that he usually had to be double-teamed and even then, he was able to keep the inside linebackers freed up to make tackles and big plays."
Indeed, in 1978, Gradishar — a seven-time Pro Bowl player — was named AFC Defensive Player of the Year for a season in which Broncos coaches credited him with 286 overall tackles — 190 solo — four interceptions and two forced fumbles, one of which was returned for a touchdown.
"People who doubt Randy's stats simply do not know one thing — he actually was that good," fellow linebacker and former ESPN analyst Tom Jackson has told me. "And when Rubin forced the runners inside to Randy, he just made all the tackles."
Each year from 1977-80, the defense led the league in either fewest points allowed, rushing defense or overall defense.
At one point during the 1977 season, Sports Illustrated had a cover picture of Carter with the headline, "The Case for the 3-4."
Collier's defense quickly became all the rage.
In 1977, Denver had seven games in which the opponent was held under 10 points. The defense had eight such games in 1978 and four more in 1979.
"Even when a lot of other teams began to play the 3-4," Collier said, "that did not mean they had the same talent on defense as did we, particularly with all those Pro Bowl players like Randy, Tom, Billy, and Louis.
"We stayed with the 3-4 from 1976 through the 1988 season, which was my last with the team."
It should be noted that Foley went on to become the Broncos' all-time interception leader with 44. As a comparison, future Hall of Famer Champ Bailey had eight seasons with Denver in which he had three or more interceptions, which is incredible.  
But the vastly underrated Foley had nine such seasons.
And besides amassing incredible tackle totals, Gradishar had 20 career interceptions, three which he returned for touchdowns, all from his inside linebacker position.
He has been listed by the Pro Football Encyclopedia as "one of the greatest 250 players ever to play pro football," and legendary Ohio State coach Woody Hayes called him "the greatest player I ever coached."
Guys like that, and the uniquely qualified Carter, made Denver's 3-4 defense legendary in pro football.
It is said that each action has an equal and opposite reaction. But in this case, that injury on opening day in 1976 led to far more defensive success than anyone could have imagined.