It seems like perfect symmetry that in the week that the Denver Broncos are facing the Los Angeles Chargers, Lyle Alzado has been elected to the Hall of Very Good.
A Broncos fan should need no introduction to Alzado, who played defensive end for Denver from 1971-78 with an intense passion matched by few before or since.
The Hall of Very Good was formed to honor players and coaches who are not in the Pro Football Hall of Fame but whose outstanding careers nonetheless deserve recognition.
Each year for the last 15 years, the Pro Football Researchers Association, whose membership includes some of the foremost researchers and historians in the country, elect from seven to 10 people to the Hall of Very Good. I am honored to be among those voters.
Earlier this week, Alzado was elected to the 2018 class.
He was a dear friend, and I was honored to give him my support.
Alzado joins Broncos players Randy Gradishar, Rich Jackson, Floyd Little, Tobin Rote, Louis Wright, head coaches Dan Reeves, Lou Saban and Mac Speedie, as well as assistant coach John Hadl in the Hall of Very Good (Little was elected to the HOVG before he was elected to the Pro Football Hall of Fame).
There was a great connection between Alzado, the above mentioned Hadl and the Los Angeles Chargers.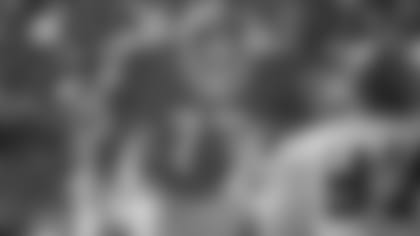 During the eight years in which Alzado led a crazed pursuit of quarterbacks for the Broncos, two of his primary targets were Chargers signal callers Hadl and future Hall of Famer Dan Fouts, against whom he averaged almost a sack a game.
In the entire history of the Broncos-Chargers rivalry, from 1960 to the present, that remains the only period in which Denver took 11 of 12 from their West Coast opponents, and Alzado led the charge, both literally and figuratively.
The gentlest of giants off the field — known for his unselfish community giving that I can personally vouch for — he had an entirely different emotional place on the field.
Of course, Lyle was a Super Bowl champion with the Los Angeles Raiders later in his career, but in his Denver years he was the United Press International AFC Defensive Player of the Year in 1977 when he led the Broncos' defensive line to the team's own first Super Bowl appearance.
He twice made the Pro Bowl for the Broncos (1977 and 1978) and was All-AFC both years.
Alzado tallied 64.5 sacks for the Broncos, a total that still ranks sixth in team history 40 years after Lyle last chased a quarterback in his orange and blue uniform.
"When I played for the Chargers, both I and my offensive line had to know where Lyle was at all times," Hadl once told me. "He never, ever quit on a play and very few guys that I ever faced played with the raw passion of Lyle Alzado. And when he hit you, it was with an incredible rage. Easily one of the great pass rushers I ever faced."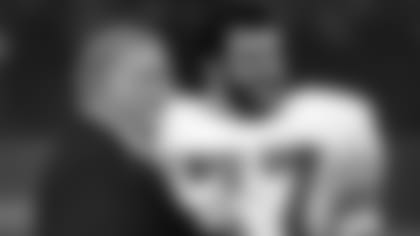 Since the Broncos and Chargers both reside in the AFC West, they faced each other twice a year and Alzado was always a presence.
Fouts played the game with a unique toughness that matched his skill, and during his days doing color for NFL games, he too once noted that, "Alzado just kept coming. Those Denver games were very tough ones for us, and the quarterback naturally has the other team's pass rush as one of his main concerns. Trust me, you really wanted to get rid of the ball before Alzado got to you." 
Over the years his name has been mentioned for the Hall of Fame and for the Denver Broncos Ring of Fame, but the standards get higher and higher as years go by and great players continue to line up, so election gets more and more difficult for any honor with the march of time.
So it was particularly satisfying for me to see Lyle Alzado selected for the PFRA Hall of Very Good this week, and it could not have come at a more perfect time than when the Broncos are scheduled to play one of the teams against which he had his greatest success.