DENVER --With the NFL Scouting Combine in the rearview mirror, it seemed as good a time as any to scour the web for updated mock drafts.
There's a pretty wide range of predictions for who the Broncos will take with the 28th pick in the first round, though the consensus seems to be a defensive tackle with Purdue's Kawann Short being mentioned the most often.
So without further ado, here's a look at who the experts have headed to Denver: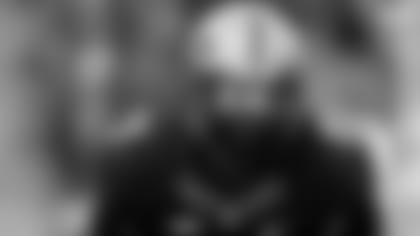 "Right now Justin Bannan is listed atop the Denver depth chart at nose tackle, and Bannan is 33 with no guarantee of returning in 2013. Insert Short, who can use leverage and strength to eat up blockers, and also has a knack for using long arms to swat passes. The question with Short has been whether he can generate consistent impact play to play, but when he's at his best, he can really free up pass-rushers and linebackers. Denver could also give corner a look here, where a player like Xavier Rhodes could be available."
"Denver could opt for a slot receiver who could give QB Peyton Manning another weapon, but the Broncos need to beef up the interior of their defensive line. Short is a strong run defender with a quick first step and a powerful upper body. The biggest knock on him is his inconsistent motor, but you don't see many guys loafing it in Denver now that Peyton is in town."
"It's time to acquire a top, young cornerback behind Champ Bailey."
"Willis McGahee is just about finished. Knowshon Moreno has an uncertain future. There's an opening for a running back, and Lacy's the best on the board."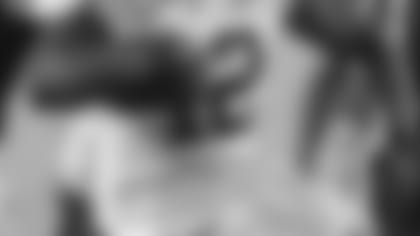 "With three veteran defensive tackles scheduled for free agency following this season (including starters Kevin Vickerson and Justin Bannan) Denver will likely address this position on draft day. The team found a good young standout in Derek Wolfe a year ago and he's played well as a rookie. The 6-3, 320-pound Hankins has the surprising movement skills to take advantage of the one on one blocks he'll face in Denver as opponents focus on the Broncos' outstanding edge rushers."
"The Broncos starting defensive tackles from a year ago (Justin Bannan, Kevin Vickerson) are both free agents and depth on the interior line must be addressed. Short doesn't play with the consistency to make him a higher selection, but he has a wide base and stays light on his feet for a 310-pounder."
"The coaches I talked with at the combine love Short. He is disruptive and can be a one-gap penetrator."
"Finding talent to occupy blockers in the middle of the defensive line will only make the Broncos pass rushers more dangerous. Hankins does just that."
"They need more power players inside, and this kid is solid and did some good things at the combine."
"Williams (6-2 5/8, 313) is a very active, strong inside player, and he'd be a good fit for the Broncos' needs."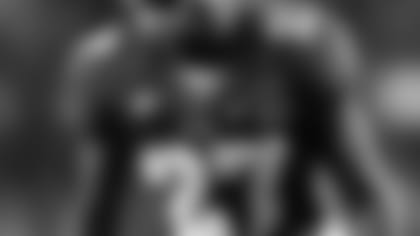 "The Broncos could elect to fortify their defensive line, but adding a standout middle linebacker would also greatly improve the defense, as well. Minter is a tackling machine with superb instincts and awareness."
"Champ Bailey looked really, really old in the playoff shocker against Baltimore. Rhodes has prototypical NFL size and impressive coverage skills, and he plays with a physical presence."
"Crimson Tide running backs have gone in the first round of the last two NFL Drafts. Add another to the list with Lacy. In 14 games last season, Lacy ran for 1,322 yards and scored 17 touchdowns. He also caught 22 passes and scored two receiving touchdowns. The Broncos offense went limp in the AFC Divisional Round game vs. Baltimore when Knowshon Moreno went down. Lacy is a sturdy back who can deliver every down and punch it in on the goal line. Denver has plenty of running backs on the roster, but none with the future of Lacy."
"Fun fact: Kawann Short actually goes by K.K. That's how he was announced at the NFL Scouting Combine. After a solid Senior Bowl, K.K. should be considered in the later part of the first round."
"The Denver Broncos' biggest need this offseason comes, once again, at cornerback. With Champ Bailey aging and no No. 2 cornerback clearly established, the team has to look at their secondary as the biggest area of focus for additions through the draft. Adding a future successor to Bailey's throne as the No. 1 cornerback is key. The Broncos haven't had great success drafting cornerbacks, but Jordan Poyer looks like a can't-miss prospect at the end of Round 1. With exceptional size, speed and the toughness needed to survive on the outside, Poyer looks like the player Devin McCourty should have been. The Broncos will take that for a secondary that desperately needs new life."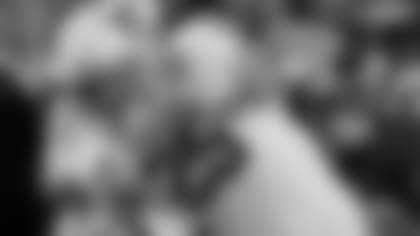 Miller also predicted rounds two through seven. Here's who he predicts Denver will draft with its remaining picks according to the current tentative NFL Draft order, which does not yet include compensatory picks:
2nd round: Ohio State defensive tackle Johnathan Hankins
"All this front seven is missing is a big defensive tackle to draw double teams. That's what Hankins does best."
"A speedy slot receiver who has return potential, Swope will be Peyton Manning's new best friend."