Ben Swanson: You were a very accomplished high-school quarterback in Colorado. From there, you went to Oregon. What led you there?Bill Musgrave:As a sophomore, Jeff Geiser was the head coach at Grand Junction. He left after my sophomore year to go to Adams State and our new coach, Coach Warmack, who just passed away this summer, came in and picked up right where Coach Geiser left off. Coach Geiser built a great program, and so then we had a lot of success, like you said, lost in the state semis, I think in '84, got to the state finals in '85. And then, yeah, the recruiting process was a lot different back then than it is now. It wasn't as advanced or intense. So after my senior year I took a couple visits and really enjoyed my trip to Oregon. I thought that would be a good fit.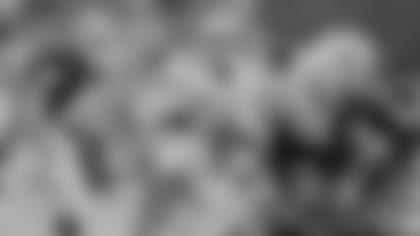 BS: Do you see the stuff Oregon has now and think, 'Ah, I came at the wrong era'?BM:Yeah, it's definitely different. It's a different era up there at Oregon now than it was in the late '80s, that's for sure.
BS: By the time you finished your Oregon career, you were second in career passing yards and touchdowns to John Elway. Could you have ever imagined you'd be his backup in the NFL or coaching for him?BM:No, everything that's happened has been beyond my wildest dreams. I've just been very fortunate, got a bunch of breaks along the way and been in the right place at the right time. That's just been an amazing journey.
BS: In your years of coaching since 1997, has there been a thing or a routine you've stuck to no matter where you've gone?BM:Most of us players who become coaches, we take the good things that we learned from our coaches when we were on the other side of the equation. So whether it be Coach [Mike] Shanahan or Coach [Gary] Kubiak [or], when I was in college, Coach [Bob] Toledo, the things … the paces they put me through that I thought were very effective, I employ now that I am in their shoes. So there have been a number of drills and coaching points and night-before-the-game talks that I experienced as a player that I carry forward now as a coach.
BS: Did you have a favorite coach when you were a player?BM:Well, I don't think so. I just think I was fortunate to have so many good ones. I just tried to hang in there as best I could. Probably had limited ability, but I think my coaches allowed me to have a lot of success on the field.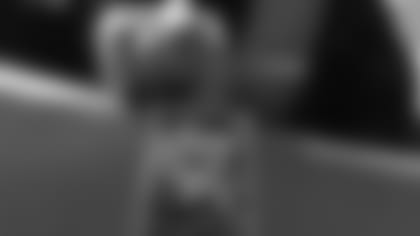 BS: When you coached at Virginia, you handled a lot of duties there: offensive coordinator, quarterbacks coach and tight ends coach. How did you do so much?BM:In college, at least at that time, we didn't have as big a staff. We only had four coaches on offense. We had a designated special teams coordinator, which a lot of colleges don't do. They share those responsibilities. But since we had one O-line coach, one wide receivers coach and one running backs coach, the tight ends got shared between me and Ron Prince, who coached the O-line at that time.
BS: When you were with the Raiders, could you get any kind of impression on the kind of quarterback Trevor Siemian is?BM:Well, I just noticed he was a heck of a good football player. When he played last year against us, we got a lot of breaks on the Sunday night game when the Raiders won, and then of course he played really well at the end of the year when they beat us, beat the Raiders badly. So I just knew that Trevor had been well-trained; I know his coach at Northwestern, Mick McCall, who's a Colorado guy and used to coach at Mullen [High School]. And anyone who comes out of Northwestern is going to be well-trained in graduate-level football.
BS: Siemian said during training camp that he could feel when he grasped the offense. Could you notice when that happened?BM:I think there's definitely different steps in the process, and we're still going through the process being it's the first year in an absolutely new system, but it's good to hear Trevor say that. I think all the players seem to be getting more comfortable with the terminology and the way that this system is supposed to operate.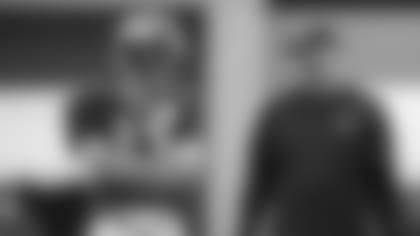 BS: What was something you wanted to see Siemian improve upon when you first got here and that you think he's accomplished?BM:There's always things to improve upon. Every quarterback has that, so we're always working on our footwork, our balance, our tempo; that's continuous. And Trevor's done a nice job of making some plays with his legs. He did against Green Bay in that third preseason game, and I think he'll continue to make strides in that area.
BS: Do you feel like people don't notice how well he moves as a quarterback?BM:Well, he throws the ball so well and he's so accurate and has great touch and anticipation that a lot of the time, he's not required to use his movement skills, but there are certain times when you have to pull it down and make something happen.
BS: What's been your impression working with Head Coach Vance Joseph?BM:I've enjoyed the whole process. The staff that Vance has put together is just a stellar one: really good teachers, a bunch of gentlemen that really care about the game and care about their players. So I'm glad to a part of that group.
BS: How much do you enjoy being back in Colorado?BM:A bunch. It's just a terrific place. It was a terrific place to grow up and it's a great place to live. The people here are what make it so great.