When it comes to his wardrobe, Andre "Bubba" Caldwell has a taste for the finer things. He also seems to see life through a designer lens.
"That's a Valentino scarf?" he asks.
No. It's Zara. Same print, but way cheaper.
"Oh yeah, I like them too."
On a casual day he's dripping in Yves Saint Laurent and Balmain, both designer labels that migrated from Europe and strongly influence his overall style. 
As for style icons, he looks to Pharrell Williams, A$AP Rocky and Kanye West before his most recent clothing line.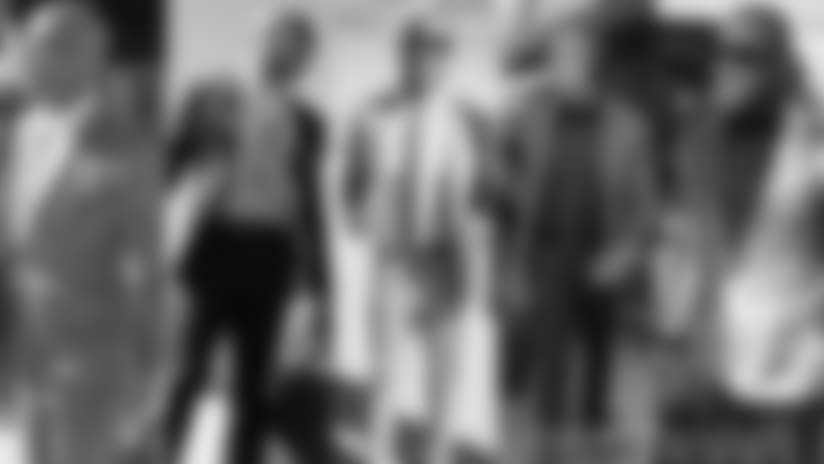 "I used to like Kanye's style but he went too homeless on me," says Caldwell. "I'm not feeling that. I don't know what he's doing."
Caldwell, however, knows exactly what he's doing when it comes to his own style. His preparation for what he'll rock throughout the season starts even before OTAs. 
"I have to have my suit game ready because it's a detailed process," he says. "I get most of my suits from Élevée. As soon as they get their new lookbooks I figure out what colors are in that season. This season it's the earthy greens, the oranges and yellows. Last year it was the bright, flashy colors like reds and blues. 
"If we have a big game like Monday Night Football, I already know which suit I need to wear on the road. That's when you pull out the showtime suit," he says.
If you flip through pictures of Caldwell's away game attire, it's clear plenty of thought and attention went into every detail. While the eight-year veteran seamlessly rocks a show-stopping suit today, his tailor-game wasn't nearly as tight before he was a part of the Broncos organization.
"I didn't start dressing up until I came to Denver," Caldwell says. "I was already into fashion, but that was the first time I wore a suit. When I was in Cincinnati we didn't have to wear suits for road trips, we just had to look clean. So, the first time I had to wear a suit was about four years ago. Then it took my style to another level."
His pants are always skinny-cut just like any European-influenced gentleman, giving his shoes the perfect platform to be put on full display. As for kick game, he likes to keep it somewhat simple with a pair of high-top Saint Laurent's, the Yeezy 750 Boosts or the 350's in both black and grey. He also isn't afraid to jazz it up with a statement pair of Christian Louboutin's.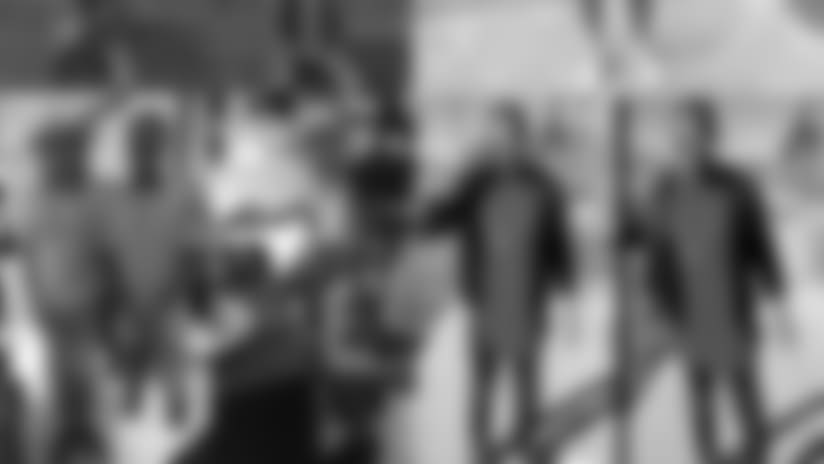 "I love the Louboutin spikes but I like the Swarovski crystals more," Caldwell says. "They're really expensive but I have like three pairs. Right now I'm actually working on designing my own Christian Louboutin's.
"It's a whole process that takes about four months but you can add crystals, spikes or whatever you want. You have to go to Paris and get them made, so the season will be over by the time they're finished. I'm going to design two—I want one pair to be red and the other to be a simpler color like black or white."
As fancy as that sounds, his design aspirations go far beyond a couple pairs of shoes. He's currently working with hat designer Nick Fouquet—the man behind the headgear both Pharrell Williams and Madonna rocked during the 2014 Grammy awards—to create a custom hat for himself. He also hopes to start his own clothing line in the future. 
"I'm trying to work on my own clothing line but that's such a hard process," he says. "I like high-end stuff but I'm a football player so it's tough trying to get into that world.
"If an actor tried to come play football, as football players, we'd be like, 'You're an actor, you can't do this.' Going into the fashion world you get some backlash; they don't think you're good enough until they see what you can do. I draw a lot. I can't draw at all, but you can understand what I'm trying to convey. Designing my own clothes is definitely what I want to do one day."
For now, he'll just stick to being a football player and the self-proclaimed best-dressed on the team. He thinks Omar Bolden is a close second. He also believes he's the best-dressed in his household and, if closets were measured in locker rooms, his is about half the size of the Broncos'. While that seems like plenty of room to share between two people, his clothes and shoes fill over half of his and his wife's closet space. 
"She knows I like to do it big," he says. "When she saw me stepping my game up, she upped her style to get to my level."
Favorite things in his closet:
Nick Foquet hat, that's one of my key pieces right now. I have like five of them. His style is the best.
A Balmain leopard print beaver fur jacket with leather sleeves.
A pair of ripped Balmain jeans for Fall 2015 and Saint Laurent court classic sneakers.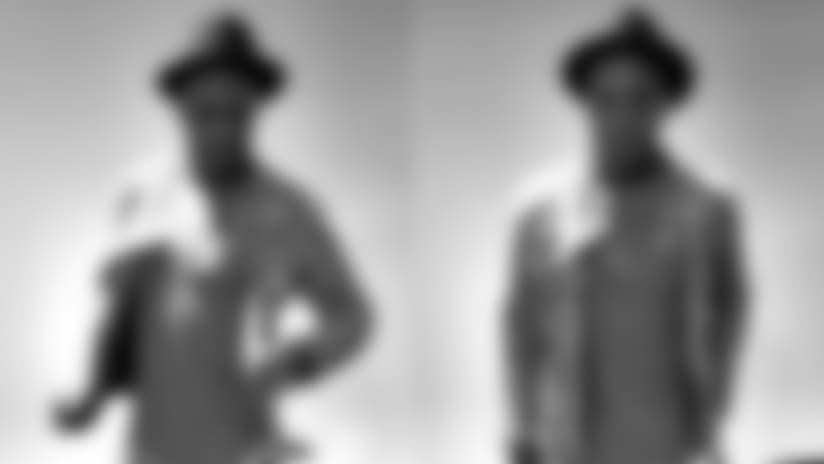 Bottega Veneta Chelsea Boots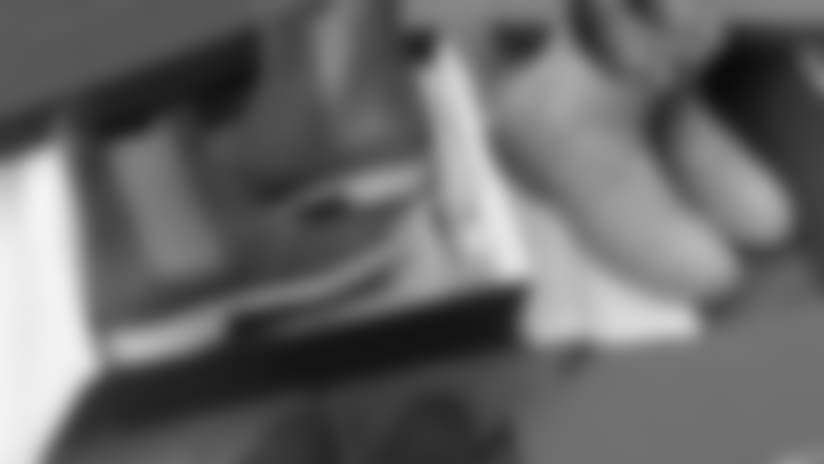 Yeezy 750 Boosts and 6. Saint Laurent denim for Fall 2015.