Greetings #BroncosCountry,* *
We hope you're enjoying your Thursday morning! Here are four things to know as you start your day!
**1. Manning nominated for ESPY
QB Peyton Manning earned a 2015 ESPY nomination for 'Best Record-Breaking Performance' after he snapped Brett Favre's league record of 508-career touchdown passes.
An eight-yard toss to WR Demaryius Thomas secured Manning's 509th touchdown pass in his career and he remains the NFL career leader in touchdown passes with 530.
The 2015 ESPYs will be held at Microsoft Theater on July 15 at 8 p.m./ET.
To vote for Manning click HERE.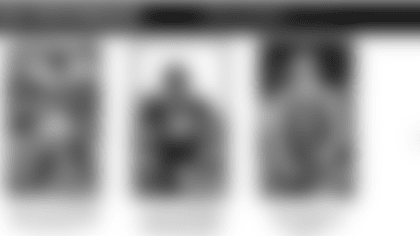 ](http://espn.go.com/espys/2015/?voting=bestrecordbreakingperformance)
2. Harris throws out first pitch
T Ryan Harris threw out the first pitch for the St. Paul Saints last night in his hometown of St. Paul, Minnesota.
Harris is the second Bronco to throw out a first pitch this offseason, following WR last week.
S David Bruton Jr. took us back to 1999 with an emotional rendition of Sisqo's 'Incomplete'.