On whether he was satisfied with how the regular season went
"Yeah, we had back-to-back 13-3 seasons. We did end the season as the first seed in the playoffs. We'll get to be at home in Denver. Now it's just a matter of getting prepared during this bye week and getting ready for this playoff season."
On whether he thinks the Broncos have found the right personnel formulas on defense
"I think we've improved. I think challenging guys – whether it had been new faces or faces that had been in there – just challenging them to play better football as we go. I think we've made some improvements. We're not there yet, we still have improving to do. But I thought we made improvement the last couple of weeks of the season."
On making it through the regular season and getting to the postseason again
"Yeah, I mean, it's not easy to go back-to-back 13-3's, it's not easy to go back-to-back No. 1 seeds. Obviously, everybody in our building, our city, probably our region, maybe the country was disappointed with how we finished a year ago. Hopefully that has been a fire in the belly of most everybody in our building since that last January." 
QUARTERBACK PEYTON MANNING
On the key to being so effective throughout the regular season "I think it has been really good focus on the players' part. We have had a number of distractions. Injuries, on-field situations, off-field situations. But I think the one constant has been the players' focus – they have remained focused on the task at-hand, on trying to improve everybody's individual play which hopefully would result in better team play. But it's a season unlike any other for me as far as when your head coach is ill and miss him for a while, we've had some injuries, we had the offseason. Those things are well-documented. But the players have kind of kept their focus on trying to do the players' jobs. I think that has been constant and I think that has served us well." 
On whether he feels the Broncos need to 'stamp' the regular season with a postseason run
"Certainly we've had our goals all along. This is why you work hard in the offseason. This is why you lift weights and have the offseason program – is to give yourself an opportunity to play in the postseason. But I'll tell you, it's a fun group of guys to play with and offensively it has been a fun unit to meet with, practice with, watch tape with, work after practice with. I've really enjoyed the coaches and the players on offense. It's been a fun group." 
On whether this is one of his best seasons with the Broncos "Yeah, it's probably one of my best years in Denver I guess, considering this has only been my second year here. We have made some improvements since last year. Certainly I've said all along that I feel more comfortable with it being the second year kind of in this culture and in this system. You kind of know your whereabouts more, you have better timing with some of the receivers that were here last year. And, we've worked hard to establish rapport with the new players – guys like (wide receiver) Wes (Welker), (tight end) Julius Thomas, (running back) Montee Ball. It is always rewarding when you put hard work in and you can reap those benefits with winning games, a two-minute touchdown drive, a fourth-down conversion, whatever that may be. It makes you feel like it was worth putting that work and sacrifice in. I definitely feel like a lot of players feel that way through all that has occurred this season."
On whether he'll watch Wild Card games
"Absolutely. That's part of my film study and also part of being a fan. I love the game. Love to watch it. Got a lot of guys around the league that I know, so I'll be watching."
On how the defense is playing
"I think the last two weeks we definitely wanted to make a statement and make sure we got a little better going into the tournament. We did some good things. We've obviously got some things we can clean up. We're never going to get complacent about where we are."
On the work just beginning
"Absolutely. Everybody's 0-0 now. There's 12 total teams in this thing. We're one of them. We've just got to make sure that we're the one that comes out on top in the end."
"Now it gets a lot more serious. It was already serious to start with, but now it's time to really crack down on mistakes and correct them, because it can be one and done."
On being a part of a historic regular season
"It's great. It's something I'll never forget. It's a blessing, because we've got some great chemistry on this team. For us all to be a part of this is special for everyone. It's great."
On a bye week to help with injuries
"That's huge. We're most definitely going to use it wisely. Relax, get off your feet, take care of your body, hydrate – because it's time now."
WIDE RECEIVER DEMARYIUS THOMAS
"Our first drive we went out and put up points, the defense gave us the ball back and we were able to put up more points. The whole week we were talking about starting fast and finishing fast and that first half was probably one of the best halves we've had. It was good, it was a good group first half. We've got some things we could do better in the second half but the defense gave us the ball and we were able to convert every time we had it in the first half."
On reflecting on the historic season
"Not yet. We just did it. But it's crazy because all of the players that we have and Peyton being able to dish the ball out to everybody and to be able to get this record – I feel like it's another record every week and it's great to be a part of. We won't ever forget it. You can just sit back and talk about it, you know, 'We did this.' But our main goal is winning the Super Bowl. I think it's a good accomplishment for our offense. Going out as a group and putting up a lot of points, being able to score a lot. But I think the main thing now is being able to win."
On what he did with the footballs from his touchdown catches
"The second football, I think Peyton is going to get that. The first football, I actually gave it to a fan in the stands. He was sitting by himself in his orange with all black around him so I felt like he deserved it. So I gave it to him. Like I said, it isn't about the record-breaking football. It's about that Super Bowl and that's our main goal I think. I want to take my hat off to (Offensive Coordinator Adam Gase), Peyton and everybody that is on offense and defense on this team for having a great year and us being able to break those records."
RUNNING BACK KNOWSHON MORENO
"It goes with all the hard work that a lot of guys put in the offseason and continue to do those things during the season. So just kudos to everyone that has put in that hard work and is keeping things rolling."
On the tone being different this year compared to last year
"Because there are still a lot of games to be played. Like I said before, just getting that rest means a lot and then getting ready for a tough, tough next season. There's going to be some good teams ready to play, so we have to be ready to play."
On this win creating confidence
"It feels good. You want to get things rolling right now and not have to wait to the playoff game. Get things rolling now and do the things that we have to do so that when we do play our next game, everything is still rolling."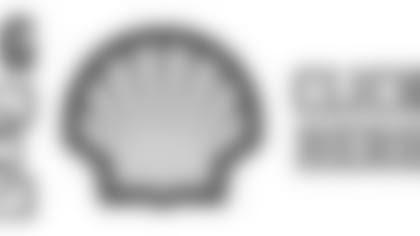 ](http://www.denverbroncos.com/fans/coffee.html)