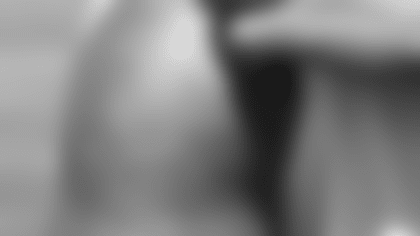 T.J. Ward's most powerful tattoo has 10 years of scar tissue.
The kneeling angel beneath the words "Tee Kay" in black ink memorializes Ward's close friend and high school football teammate Terrance Kelly, whose life was tragically cut short in a shooting in 2004.
T.K. and T.J. played football for De La Salle High School, notable at the time for its prestige as a football powerhouse holding the national record for consecutive wins, which ended after 151 straight victories.
A highly recruited linebacker, Kelly had committed to play football at the University of Oregon, joining a group of teammates who wanted to stick together.
Like tumbling dominoes, they decided to attend Oregon, unwilling to split up after four great years together. "After one guy committed, then two guys committed, and the final two — It was something that doesn't happen too often [...] and we took advantage of that," Ward said. "I didn't get a scholarship, but still wanted to be with the guys I spent the last four years together."
Kelly was one of Ward's best friends. "We spent a lot of time off the field together, me spending time with his family, him spending time with my family," Ward said. "He was just one of those types of guys that everybody clinged to."
They had planned one last workout together in their hometown of Richmond, Calif., but Kelly wasn't there. He was waiting in his car outside a friend's house to say goodbye two days before he was to leave for Oregon's fall training camp when he was shot and killed.
"It was devastating. I didn't believe it at first," Ward said. "My mom told me. She broke the news to me, and I kind of just froze."
Ward would walk on at Oregon and have a successful collegiate career, but niether him nor his friends could shake the feeling that Kelly should have been there, too. In his absence, they did what they could to honor him. Ward and Cameron Colvin got tattoos in his memory, and together they all tried to live their lives in the way Kelly would have.
"We try to do things for him and his family, and just progress the way he would have wanted us to progress and the way we know he would have," said Ward, who is confident his path to the NFL would have followed Kelly's.
Ward still talks to Kelly's father, Landrin, as well as his close friends who had played with him in high school and college.
Their stories, including Kelly's death, are depicted in the new film When The Game Stands Tall. Based on the book by the same name, the movie details the pressures and drama surrounding the renowned football team during its record-breaking winning streak.
Ward hasn't seen it yet, but he hopes it has an impact outside of just the emotions it instills in viewers.
"I hope it sheds a lot of light on who Terrance was and that it helps the foundation a lot," Ward said, referring to the Terrance Kelly Youth Foundation, a community outreach foundation founded by Terrance's father, Landrin.
Based in Richmond, the foundation aims to help children in impoverished communities achieve their potential to find a "positive future", as Ward put it. "It's about helping them, letting them know that there's goals ahead of them and there's things that can be done.
"You just have to work at it and focus like Terrance did, because he got out, and unfortunately someone took that from him."