Next Sunday, May 15, Pro Football Hall of Fame running back Floyd Little will receive a doctorate degree, the highest academic honor, from his alma mater, Syracuse University.
This is not a new announcement, as it was made several weeks ago, but it stands as a continuing message from Floyd.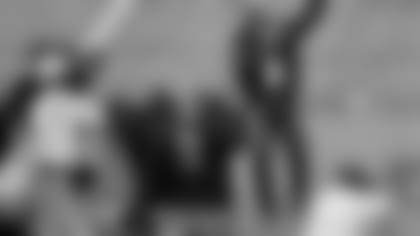 His greatest legacy is not that he was the first first-round draft choice ever signed by the Broncos, or that he was revered by his teammates so highly that he was named team captain as a rookie and continued as team captain for all nine of his pro seasons in Denver. Nor is it that his career that led him to become the first Ring of Famer ever selected, or his subsequent induction into the Hall of Fame in Canton.
Dr. Floyd Little's legacy is that he showed everyone a blueprint for how to live.
He is a dear friend, and when I called to congratulate him, he answered his cell immediately and I asked if "Dr. Little" was in. There was a pause, and he said, "Yes, Jim," and we both chuckled warmly.
Most people only know him as the great player he was, but not as the young kid coming home from school to see his mother's tears when he saw that the family had been evicted and kicked to the curb. Floyd vowed to do everything in his power to prevent his mother from being that sad ever again.
People do not know him as a young man who was not quite ready for college, instead going to Bordentown Military Academy, so distinguishing himself both on the field and in leadership skills that he was personally recruited to West Point by General Douglas MacArthur.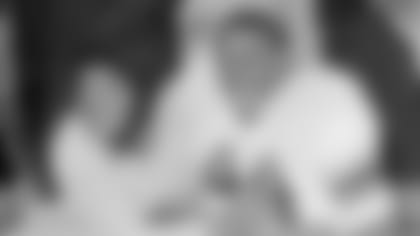 But he had given his word to Syracuse, and Floyd Little has always been true to his word.
Most people do not know that he was the first consensus, three-time All-American at running back (that is, every All-America team selected him for each of his three varsity seasons, and had him as the first-team running back) since the incredible Doak Walker at Southern Methodist.
A little-known fact is that when Walker, who ultimately retired to Steamboat Springs, was with the Broncos as a personnel man, he scouted Little himself, mostly through film at that time. But still, the two consensus three-time All Americans, one scouting another.
But the enduring legacy is, as Floyd always said during his playing days, that pro football, however successful, would not totally measure his life.
His brilliant playing career ended when he was 34, carried off the field by Broncos fans after that last home win over the Philadelphia Eagles in 1975, and his immediate message to us in the locker room was that this was just ending one phase of his life, but all the rest was still ahead, to be lived for him and as a role model for others.
He became a corporate executive for Adolph Coors Company, a successful auto dealer on the West Coast for many years, and for the last several years an executive administrator at Syracuse -- and a good friend for life.
Many times in life, you have to step outside the box to succeed. Floyd built his own box.
Winston Churchill once said something to the effect that "You cannot stand inside a bucket and lift the bucket by its handles."
Floyd's message is that in whatever you do, do your best and keep moving forward, with the moving forward part paramount to him. And the legacy continues.
The Broncos' rookie minicamp finishes Sunday, but first-round draft choice Paxton Lynch missed one day to take part in his graduation from the University of Memphis, and fellow draftee Devontae Booker likewise was absent one day for his graduation.
Neither guy had anything handed to them academically, and they could have concentrated totally on football, but they plowed forward and matched up academics with football and now have their degrees.
Floyd is a long way away, focused on all the events of his own upcoming doctorate, but he would like that a lot. He would tell them to keep grinding, to never let someone tell you what you cannot do, and look people in the eyes and become a leader.
Everybody wants a leader and there is always room for one more.
You would have to spend time with Floyd to fully understand the passion he brings to the table, and I am sorry that everyone cannot do that personally. But his tribute from Syracuse University next weekend, becoming the first Bronco to be awarded an honorary doctorate, is a measure of how he is measured by those whom he touches.
Syracuse also has erected a statue to Floyd Little on campus, and this is one case in which the mettle of the man and his message is as strong as the bronze in the statue.