This is the second and final column on the Denver Broncos' most significant fullbacks, and the focus today is on, by far the greatest Denver fullback and one of the greatest players that many have never heard of, Cookie Gilchrist.
No one should feel guilt about not knowing Cookie -- he played in the 1950s and 1960s -- but there is no question about his credentials.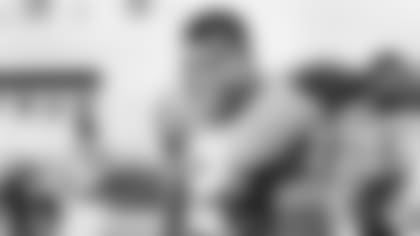 I only met and talked to him a few times, first at a Broncos Alumni Reunion weekend and later by phone. He called me, which was a shock to me -- one of the most remarkable of my four decades in pro football -- as Cookie had become a very, very reclusive individual in his later days, due frankly to disenchantment with the game and later to illness.
He was in his 50s when I first met him, and he still looked like Adonis. Most of the former players at our reunion looked like most of us do when firmly established in middle age. I was aghast at the physique of Cookie, who made it look like a body builder had inadvertently come to our reunion.
In the last column, I gave Howard Griffith deserved credit for his great role on our back-to-back Super Bowl championship teams, and I love Griff, but to be fair, there was genuinely only one Cookie Gilchrist, a most unique player and character.
The Broncos got him by trade from the Buffalo Bills in 1965 -- he had worn out his welcome there, an occurrence that generally took from one to three years wherever he played -- and he arrived at training camp at Denver's Colorado School of Mines driving a gold Cadillac.
Cookie had played fullback (actually, other than Jim Brown, he was the fullback in pro football), but he also played linebacker and was the placekicker during his career. Upon arrival, he was informed by Broncos General Manager Jim Burris that he looked forward to Cookie filling two roles for us, fullback and placekicker. He told Burris, "Great! I look forward to getting two paychecks, one for playing fullback and one for kicking!"
He never kicked for Denver, but you start to see how he always pushed back, usually to organizations that did not appreciate being pushed.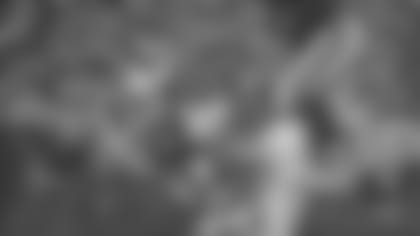 He was All-American Football League in his one season here, rushing for 954 yards and adding 154 on receptions for 1,108 total, along with seven total touchdowns. The rushing figure remains Denver's single-season high for a fullback, and the design of the game today suggests his mark will never be broken.
But that was far from his best season. There is a wonderful book on Cookie, "The Cookie That Did Not Crumble," by Chris Garbarino, so I cannot begin to get into any kind of depth on this very complex individual in this column.
He played for six teams in Canada and the AFL, and Denver was the only one to have him back a second time. Gilchrist had a brief stint here in 1967, when he truly was near the end.
He began playing for money in Canada when he was 18, and he logged 14 years overall, often as a true 60-minute player who never left the field.
Former Broncos Head Coach Red Miller, who had coached against Cookie when Miller was a Broncos assistant before getting the head job, nominated him for induction into the Pro Football Hall of Fame.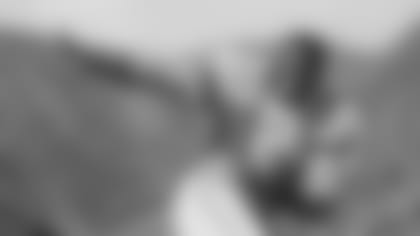 Cookie is not in, of course, but he is in the Pro Football Researchers Association's Hall of Very Good, class of 2013; his number 34 has been retired by the Buffalo Bills, he was the first AFL player to gain over 1,000 yards in a season (1962), and he once rushed for 243 yards in a game vs. the New York Jets.
Stats do not do him justice. Fewer more fearsome rushers have ever attacked a line of scrimmage.
In his six years in the CFL, he was an All-Star running back five straight years and also was selected at linebacker one year.
I will not even begin to get into his AFL honors, save to say he was only with the Bills for three years, but that period included the AFL championship in 1964 and he led the Bills in scoring in each of his three years.
Including both the CFL and AFL, the latter with Buffalo and Denver, Cookie was an all-star in nine years out of 10.
He also always spoke his mind. An early civil rights activist for black athletes while with the Broncos, Gilchrist led a boycott of New Orleans as the site of the 1965 AFL All-Star game because of inequality of treatment for the black players. Gilchrist's boycott worked, and the AFL All-Star game was moved midweek from New Orleans to Houston. That was one of the strongest civil rights moments in sports at the time.
His career totals for 12 years in the CFL and AFL show 9,204 rushing yards and 2,203 receiving yards, for a total of 11,407, along with 12 interceptions as a linebacker and a total of 78 touchdowns scored and 27 field goals made.
Those are some of the greatest combined stats ever produced, but they are just the tip of the iceberg for Carlton Chester "Cookie" Gilchrist, who once was a Bronco who both made the All-Star team and then got the game moved midwee, in a successful battle for racial equality.
His time with the Broncos was limited, but he was greatness personified on the field and stands alone as the best to ever play the fullback position in Denver.