When the Broncos kick off the 2016 season against the Carolina Panthers, Trevor Siemian will make history.
Siemian will be the first Northwestern quarterback since Pro Football Hall of Famer Otto Graham to begin an NFL season as a starting quarterback.
Graham started for the Cleveland Browns from 1946 to 1955 and, without question, is one of the great quarterbacks in history.
Graham originally attended Northwestern on a basketball scholarship. He was an All-American in both football and basketball in 1943. His basketball career didn't end in college with the beginning of his Hall of Fame football career. Graham played for the NBL (eventually NBA) champion Rochester Royals in 1946 and thus joins Gene Conley as the only pro athletes to win championship rings in America's two major sports.
His career totals with Cleveland included 23,584 passing yards and 174 touchdown passes, in an era and on a team completely dominated by the run.
He was nicknamed "Automatic Otto," and maybe was better than that, as his career winning record of 105-17-4 attests.
Graham never missed a game as a pro and led the Browns to 10 championship game appearances in his 10 seasons, winning the division crown every year and league titles in 1946, 1947, 1948 and 1949 (in the very strong All American Football Conference), before his team joined the NFL in 1950.
Many thought the NFL would be too much for the Browns, but Graham led them to NFL titles in 1950, 1954 and 1955.
Most of Automatic Otto's records have been broken, but he remains the NFL record holder for yards gained per pass attempt, 8.98, and Graham still holds the highest career winning percentage for an NFL quarterback at .814.
He also was the quarterback on the Cleveland team that integrated pro football in 1946 (along with the Rams that same year), with Marion Motley and Bill Willis playing for the Browns.
Graham was on the NFL 75th Anniversary Team named in 1994, one of four quarterbacks including Sammy Baugh, Johnny Unitas and Joe Montana.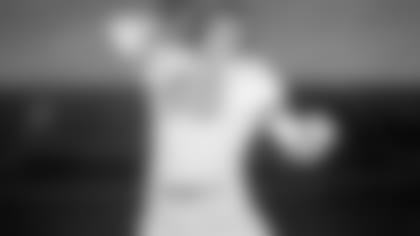 Graham also had two stints at the Coast Guard Academy, one as head coach that included an undefeated season and bowl game, and a later tour as athletic director.
A walnut farmer later in his life, he would send a bushel of nuts to his friends every year at Christmas time.
Beyond all that, he was a complete gentleman of the game, also serving in the military, and as an NFL coach with Washington, from where he would eventually resign, saying he was not cut out for the pro game.
This is just a quick look at the last Northwestern quarterback to start an NFL season, and Otto Graham would be the first to wish every success, most sincerely, to Trevor Siemian as he begins his own journey this week.