When you go looking for the most influential Denver Broncos connection to the Cleveland Browns, you need look no further than the broadcast booth and play-by-play man Dave Logan.
When Dave Logan began his athletic career as a three-sport star in high school and college, no one could have known that he was embarking on a life path in three different sports fields at levels of success that span five decades and have almost no parallel in this era.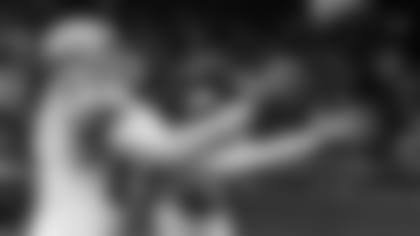 His careers have combined versatility of accomplishment and excellence of achievement at the highest levels, beginning locally and rising with the same quality to a national scope.
Logan grew up in the Denver area and graduated from Wheat Ridge High School in 1972, winning the Gold Helmet Award (given annually by The Denver Post) as Colorado's outstanding scholar/athlete in 1971.
Logan's brilliant prep career included the rarity of being named the Colorado Player of the Year in two sports, football (1971) and in basketball (1972), also being named in football to the national Super Eleven Team as a senior (an award for which only 11 players nationally are selected). Another national honor as a senior was his selection to the Sunkist Prep All-American team, which chose the top 17 high school players in the country.
He was first team all-state twice in each football and basketball. Not only was Logan selected to play in the all-state game in three sports, including baseball, but he was drafted by the Cincinnati Reds as a shortstop when his high school career ended.  The rules at the time would have precluded any collegiate sports participation if he signed a pro contract in any sport, so Logan politely declined the Reds' offer and moved up the road to Boulder and the University of Colorado.
He would ultimately join baseball Hall of Famer Dave Winfield as the only two players ever drafted professionally in three different sports.
In a career as one of the greatest multi-sport athletes ever produced by the University of Colorado, Logan earned a rank comparable to All-American and Supreme Court Justice Byron "Whizzer" White and to Carroll Hardy, along with frequent comparisons by CU personnel to Heisman Trophy winner Rashaan Salaam and to CU national championship quarterback Darian Hagan.
At CU Logan played both varsity football and basketball as a freshman and was named all-conference in both sports as a Buff.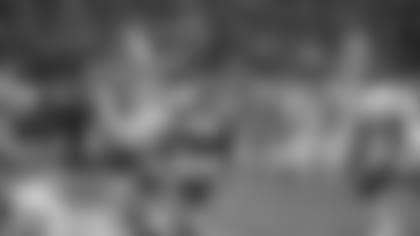 In basketball he was chosen as a sophomore to a Big Eight all-star team that toured Yugoslavia for three weeks—this at a time when far fewer of these international junkets took place. He averaged 15 points and seven rebounds in his college basketball career.
With few bounds to his versatility, Logan also punted briefly and was a punt return man for Buffs football as well, returning two punts for touchdowns to go along with his prowess on offense.
When his great career at CU ended, Logan found himself drafted twice more, by the Kansas City Kings in the NBA and by the Cleveland Browns in the NFL, joining Winfield as the only duo to be drafted in three sports.
He chose football and the NFL, playing wide receiver for the Browns from 1976-83, with whom he earned Pro Bowl alternate status during his time with the "Cardiac Kids," as the Browns came to be known for their late-game comeback wins.
His remarkable athleticism was obvious to Cleveland coaches, and at the end of his rookie year they asked if he would consider moving from wide receiver to quarterback. He agreed and spent his first pro football off-season preparing for the quarterback position, going into his second-year training camp as the backup signal caller before ultimately returning to his wide receiver post.
His NFL career totals include 263 receptions for 4,250 yards, an excellent 16.2 yards per reception and 24 touchdowns, during an era in which the run was dominant over the pass for NFL offenses.
At the time of his trade to the Broncos in 1984, Logan ranked in the top five in virtually every all-time Browns receiving category and has been named as one of the top 100 Cleveland Browns in team history.  The Cleveland Plain Dealer has named him as one of the top 100 Browns draftees ever.
He played briefly for the Broncos in 1984 before embarking on a career that would make his association with his hometown NFL team longer and more significant than those of almost anyone else in pro football history.
When his playing days ended Logan became a talk radio host and very quickly rose to a position of great respect in his new field of broadcasting.
In 1990 he joined 50,000-watt powerhouse KOA, the five-decade voice of the Broncos, and he has been there ever since. He handled color commentary for the games from 1990-95, did color at home and play-by-play on road games in 1996, and moved into his now customary play-by-play chair in 1997. 
He is in his 26th year doing Broncos games and has called three Super Bowls for KOA and the Broncos, including the back-to-back world championships won in Super Bowls XXXII and XXXIII.
This not only marks virtually two full decades as play-by-play man, but Logan again is in a class almost by himself as a former NFL player doing play-by-play for that length of time. Many ex-players have had jobs as color commentators but Logan is one of just three, along with Jimmy Cefalo in Miami and Steve Raible in Seattle, who have ascended to the play-by-play chair for their respective broadcast teams.
Hence, from his rookie year with the Browns in 1976 through the 2015 season, Logan has been associated with the NFL as player and broadcaster for 35 years, one of the longest such tenures in NFL history.
The last of his career fields is coach. Logan was raised in a loving home by parents who encouraged giving back, and when he became a high school football coach many in the Colorado media looked upon it as a novelty.
No one envisioned that he would become one of the most successful high school football coaches in American history.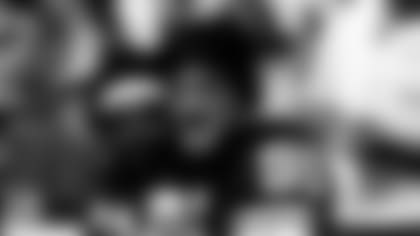 He has been a Colorado high school head coach from 1993 to the present, all years at the 5A level, which is the state's highest classification, and he has won seven state championships and owns 14 final four playoff appearances.
His superlative record includes a 61-24 mark at Arvada West from 1993-97 (winning the state championship in 1997), 30-7 at Chatfield from 2000-2002 (winning the state title in 2001), 109-12 at Mullen from 2003-11 (including four state titles, in 2004, 2008, 2009 and 2010), and 27-10 at Cheery Creek currently, where he began in 2012 (state champions in 2014).
That glistening record is literally one of a kind.  But while the win-loss record is a brilliant 227-53, that pales compared to his singular championship legacy.
A lifelong Colorado resident, Logan is the only coach in American prep history to win seven state titles at four different schools, all at the highest level of play within any given state.
The next highest is a now retired high school coach in North Carolina, Bobby Poss, who won three state titles at three different schools—four crowns and one school fewer than Logan's seemingly untouchable achievement.
As is expected in a career of this magnitude, many honors representative of rich career accomplishments have come his way.
Logan has been named to the Colorado Sports Hall of Fame (2000), the University of Colorado All-Century football team and to the University of Colorado Athletic Hall of Fame (2008), as well as the Colorado High School Activities Association Hall of Fame (1992) and the Jefferson County (Colorado) Athletic Hall of Fame (2009). 
Logan was honored by the Denver Athletic Club with a career achievement award in 2012, and he might be the first such DAC honoree who legitimately could be named for three separate careers.  
He was named the National High School Coach of the Year in 2001 given by American Football Monthly), and he has been runner up in the NFL's Don Shula award, given annually to the nation's top high school coach.  Logan was also named the Denver Broncos/National Guard Coach of the Year in 2014.
His awards of course recognize his broadcasting career as well, as he was named the Colorado Broadcasting Association Citizen of the Year in 1997. He has been named Colorado Sportscaster of the Year in Colorado three times (1992, 1993 and 1997) for his work on the Broncos and his talk show on KOA.
His work with Colorado youth over the past three decades earned him recognition as recipient of the Jim Turner Award from the National Football Foundation Colorado Chapter in 2014.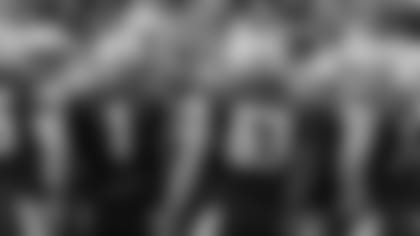 When football season arrives, it comes twice for Logan, the coach and broadcaster.
One of the greatest multi-sport athletes ever produced from the University of Colorado, a star wide receiver in pro football, a nationally recognized broadcaster and a seven-time state champion high school coach—these are all accurate descriptions of his achievements. And except for his time in Cleveland, all of his accomplishments have come in his home state.
In an era of specialization Dave Logan has excelled like few others as athlete, broadcaster and coach. In the microcosm that sport is to society, he is continuing a Renaissance-like career in multiple fields and is by far the biggest connection the Broncos have to the Cleveland Browns.