All Denver Broncos fans are aware of the great work that Ring of Fame linebacker Tom Jackson does on ESPN every week of the NFL season.
I recommended T.J. to NBC as soon as he retired. They interviewed him and immediately offered him a contract. But, in line with his father's advice to "take some time to think over a big decision," Tom asked for a couple of days. Meanwhile, the new guys at ESPN called and asked him to do a studio audition with "some guy named Chris Berman."
T.J. went to Bristol, he and Chris hit it off like brothers, and they have been on the set of NFL Countdown and NFL Primetime ever since.
This year Tom was honored with the Pete Rozelle Radio-Television Award from the Pro Football Hall of Fame.
But as I watched Brian Griese do his usual splendid job calling college football on New Year's Eve, it struck me as to just how many former Broncos are active in broadcasting.
Griese has been a commentator for ESPN on college football games since 2009 and quickly rose to doing many of the top games.
Of course, former wide receiver Dave Logan first became a talk show host, then a color man for the Broncos games on KOA, then the play-by-play man, and along the way became the Colorado Sportscaster of the Year for his superb work.
Dave is joined in the booth by former wide receiver Ed McCaffrey, who took to broadcasting like his kids have taken to football! In other words, he is really good.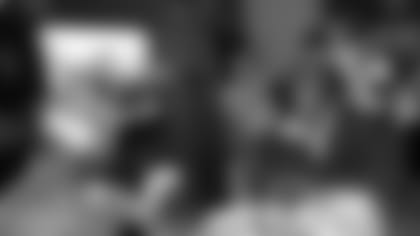 Hall of Fame tight end Shannon Sharpe hosts the SiriusXM NFL Radio Opening Drive show and is just as candid there as he was in the locker room when he shared that space with...
Mark Schlereth, who also is a tremendous NFL commentator on ESPN. He started there right after he left the locker room that he used to share with...
Guard and long snapper David Diaz-Infante, who does college football commentary for ESPN, specializing in West Coast games. Among the guys Schlereth and Diaz-Infante blocked for was...
Hall of Fame finalist Terrell Davis, now of the NFL Network, who also received great blocking support from...
Fullback Howard Griffith (remember when the game had the true "fullback" position?). I got a call one day from a small-time East Coast network that was looking for someone to do some smaller college football coverage. I did not hesitate to recommend Howard, who accepted immediately, and he now is a Big Ten Network studio analyst.
Also on those back-to-back world championship teams was defensive end Alfred Williams, who is very prominent with his drive-time talk show in Denver and frequently seen on television as well.
Of course, Griese is not the only former Broncos quarterback representing the team in broadcasting.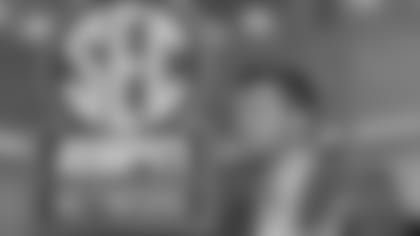 Tim Tebow is on the SEC Network as a studio analyst (since that is a network that in any instances requires a subscription, it is understandable that many Denver fans have not had too many occasions to see Tim on TV).
Steve Beuerlein took the path from Anaheim's Servite High School to Notre Dame, and then to the Raiders before eventually coming to Denver, and Steve began as an analyst for CBS in 2004.
There's also Jake Plummer, who is mostly enjoying time with his family and his numerous charities, but he still squeezes in several assignments a year doing college football, mostly Pac-12 games.
Fans of the Mountain West Network get the chance to watch former tight end Jeb Putzier as a regular studio host, and he has started doing quite a bit of local radio as well.
The Broncos have two Hall of Fame safety candidates in John Lynch and Brian Dawkins. "Dawk" has done studio commentary for many NFL games, while John quickly was hired as a full-time game commentator by FOX and rapidly moved up the charts as one of the best.
It is always a pleasure when travels bring John Lynch back to do a Broncos game, and he was KUSA's primary color commentator for our preseason games this year.
Not to be forgotten are a couple of broadcasters who put their primary focus on "real world" work but still stay active in the media, former running back Reggie Rivers, ubiquitous in his career versatility, and former Pro Bowl placekicker David Treadwell, who is a regular contributor in as variety of roles on KOA's Broncos gameday coverage.
And finally, one of the guys I enjoy watching the most is a quarterback who spent two years with us back in 2003 and 2004 and who has become one of ESPN's primary college football commentators.
That would be Danny Kanell, whom many watch every week, and especially before and after these huge bowl games, but whom many Denver fans might have forgotten as one of our valuable reserve players.
But I have not forgotten Danny. He was all class for the public relations department and always represented us well, as in fact every single guy on this list did, back in the day.
They were Broncos back in the day, are television personalities now, and are part of the cycle of football forever.