The NFL draft is a time of excitement for fans and teams alike, but it also puts the stamp on the envelope of a year's worth of work for the scouts.
Everyone knows scouts are out there, but not many know how much they truly are ingrained in the lifeblood of pro football.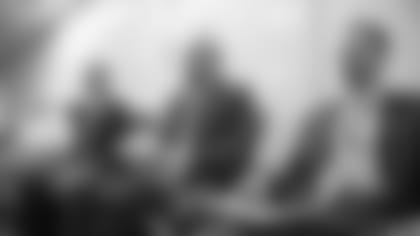 Many of these young players have been scouted for four years, and the files on them are several inches thick. Other files are as thin as a few sheets of paper, reflecting fewer visits and resulting in far fewer pieces of paper.
I have spent many a training camp morning and afternoon standing with our scouts, just watching young guys go through drills and patterns, and I have learned that there is nothing like the scout's eye.
There is very little glamour in what these men do. Plenty of mystique, but not a lot of glamour. No flight attendant is serving them a glass of champagne as part of the scout's lifestyle.
He is in his team's city for the draft and perhaps for a few weeks leading up to the draft, putting the finishing touches on reports and making presentations to his club's personnel chiefs, for whom he works.
He will be at training camp, watching the young guys hit the field, but when the colleges start up, he is on the road again. The road is where he lives during football season, and his travels are to many cities that most fans could not find without a map, and sometimes not with a map.
The scout often has a company car, or a car allowance, and when his time with that vehicle is over, the resale value is way below Blue Book price.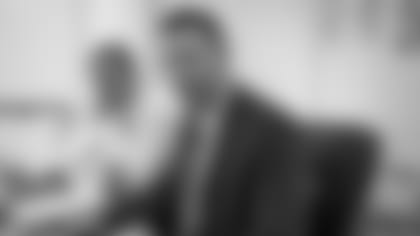 Thousands of miles are driven, with the standard pattern being something like this:
Drive to a college football town or city, where through phone calls, text messages and the like, he already has an appointment to visit and watch a practice. He won't be there long, maybe just one day.
He gets there early -- maybe he brings doughnuts for whoever might be meeting him -- and he often looks at video of the players on his list. Years ago, it would have been film, so he was as adept at changing film as a projectionist in a movie theatre (back before that process was automated).
He watches the video and interviews whomever he might about these guys, including trainers, equipment people, secretaries, anyone who has contact with them.
He wants to know what the guy is like when the lights and cameras are not on him. Do his teammates like him? What about the equipment guys and trainers? You will never fool those guys.
The scout will watch practice and take notes, and even if he has no notebook, he is taking notes; you can bet on it.
He gets back in his car and heads up the road or down the road, perhaps for a couple hundred miles, to the town where the next school is located and checks into a comfortable but no-frills hotel. One of our scouts once told me it had to have three things--a decent bed, a shower, and a TV set.
Then, he writes up his report on what he saw that day. I remember when scouts had to be trained on how to use a new invention, the laptop.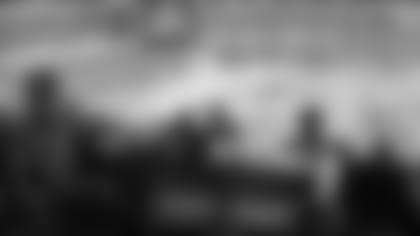 He sends his reports to the team. That part is a lot easier these days, just a matter of hitting the send button. The scout gets something to eat, makes sure the gas tank is full, and gets ready to repeat the process.
He might watch a game on Saturday, but that is the cherry on top of the cake.
The hours are from "dark thirty to dark thirty," and the coffee is generally strong and black.
And the scout knows better than most what being part of a team means, because he does not know if his guys will be chosen or not. But he never stops looking or evaluating.
Once upon a time, Denver Broncos defensive line coach Stan Jones was on a summer vacation with his wife, Darlis, in the Black Hills country somewhere near the divide between Wyoming and South Dakota, when their car developed a problem that necessitated a repair.
While the car was in the shop, Stan walked over to a nearby small college, introduced himself, and asked to watch some film of one of that school's games.
He did not see anything of note from their team, but noticed a player from the other school, tiny Yankton College. He made a mental note of the young guy, picked up his car and he and Darlis continued touring the Black Hills. But come next year's draft, in the second round, Denver selected Lyle Alzado, a complete unknown and maybe less than that to anyone besides family and friends, but Alzado became a Pro Bowl player and a cornerstone of the Broncos' Super Bowl XII team.
I remember standing with a scout on the sidelines during a minicamp, looking at a young tackle whom the Baltimore Colts had drafted in the ninth round and then cut a year before. Just a guy, one would think.
The scout noted, "Look at the rear end and feet on that guy. Big rear end, fast feet. I like him."
That was the same assessment that the New York Jets had once made of Sherman Plunkett. Plunkett became the left tackle for Joe Namath and protected him to a historic win in Super Bowl III.
The young player we were watching was Dave Studdard. Studdard became John Elway's left tackle for the better part of a decade and was a key component to our Super Bowl teams in the 1980s.
Players come in all sizes and shapes, and the real question the scout is always asking is: "Does he get the job done?" There is no such thing as one size fits all in the equation of team building.
Every team has stories like this, because every team is made up of people like these. Teams and people both have lifeblood, and a lot of that revolves around the scouts.