DENVER --** Shaquil Barrett saved his best performance of the 2015 preseason for last, and what little he missed during his two-sack night he would kick himself for after the game.
Barrett was everywhere against the Cardinals with six solo tackles and one assist to go with his sacks and one pass defensed. It was Barrett's most complete game to date in his young NFL career -- and on the eve of when it matters most for young players trying to pave their own path, no less.
Yet with all he accomplished Thursday night, what might stick in his head the longest is the play that fell through his fingertips. Shane Ray had drilled Cardinals QB Phillip Sims from his blind side and fumbled. The ball practically took one bounce right into Barrett's grasp, but it slipped back to the turf. The Broncos would still capitalize with Vance Walker falling on the loose ball, but Barrett had nothing but 17 yards of green grass between him and a touchdown.
"I had the opportunity to do more," Barrett said after the game. "I had dropped that fumble that I could have returned for a touchdown, and then I missed a couple [of] sacks and I just had a couple [of] errors out there. As long as I just stay mentally focused and just do my job out there, I'll be great. I had a good showing, like a couple big plays, but I've still got to be mentally, technically 100 percent sound."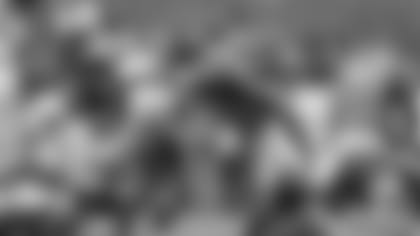 Partially satisfied with his night and partially disappointed, Barrett also noted two offsides penalties he incurred. Seven total tackles and two sacks were fine but his expectations are higher for himself and that includes erasing the lows of his game.
"I'm just still kind of bummed about those two penalties I had, the offsides penalties, trying to get a good get-off on the ball," Barrett said. "It just hurt the team too much. I've got to be more mentally focused than that. [...] Just like the coaches and like myself, I'm going to be hard on myself and I know I've got to do a little bit better right there."
With the preseason's conclusion, the focus will now turn to who remains on the 53-man roster at the Sept. 5 deadline.
Barrett's final preseason game of 2015 wasn't too different from his 2014 warm-up finale, a two-sack game against the Cowboys. Then a rookie, Barrett missed making the 53-man roster but was signed to the practice squad.
Barrett has shown more explosiveness and consistency this year. No spot on the roster is guaranteed, but Barrett would assuredly draw interest after the preseason games he's had over the past four weeks.
For his part, Barrett is satisfied with his preseason performances and the film he's added to his résumé, but he can't allow himself to relax too much.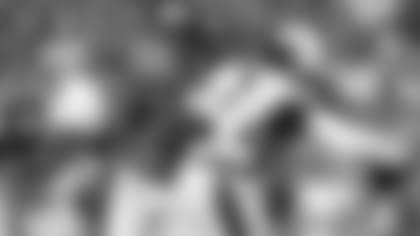 "I feel good about the situation but I've still got the butterflies," Barrett said, "and also because you never know what's going to happen. Like, they might go in a different direction. I just don't know. I'm just going to stay by my phone in case I get a call, but hopefully I don't get it."
However, if he needs a vote of confidence from a teammate, he could find perhaps none stronger or more meaningful than from teammate DeMarcus Ware.
"I think he will," Ware said of Barrett's chances to make the 53-man roster. "The way he's been playing and what he's been doing, I know that he can make the team and I'm looking forward to playing with him."