MOBILE, Ala. --When you ask the tight ends in this year's draft class about which players at the position they study for pointers, you tend to get the same answers -- Rob Gronkowski, Jimmy Graham, Jordan Reed and a few others.
Mississippi tight end Evan Engram is no different; he cited Reed as one of his examples, and also mentioned Arizona wide receiver Larry Fitzgerald. But the other tight end he studies is from the not-too-distant past -- Hall of Famer Shannon Sharpe.
Engram was just 9 years old when Sharpe played his last game in January 2004. So while he has memories of No. 84, most of his study has come from a dive into old-school tape.
"He was kind of in the receiver/tight end/move-type mold," Engram said of Sharpe. "At the time, a lot of people hadn't seen that."
Sharpe was ahead of his time. In today's NFL, he'd have plenty of company, as tight ends are emphasized more now than ever before. But in the league of Sharpe's day, only Tony Gonzalez was consistently on Sharpe's level.
"The position is kind of evolving to big-body, vertical-threat guys," Engram said. "So I think we're coming in at the right time. Tight end is a big need for a lot of teams this year, so there'll be a lot of opportunities for us to get on good teams, as well."
It's a big need, but with so many at the position attracting notice, it can be tough to distinguish oneself. Engram tries to focus not only on his play, but the leadership he believes he will provide once he learns from veterans around him.
Toledo's Michael Roberts knows what his primary distinguishing attributes are -- his 261-pound frame and his massive hands. At 11 5/8 inches, they are the largest of anyone at the Senior Bowl. The size was something to which he paid no mind until last year's Pro Day at Toledo when a scout measured them while getting measurements on the Rockets' junior players.
"I knew I was going to have big hands. I didn't know I was going to have one of the biggest hands," Roberts said.
"[The scout] was like, 'What, what did you say?' He read it back to me and said, 'Seriously, that's one of the biggest hands I've ever even heard of.'
"And I will wear that crown proudly."
Roberts' hands and crisp routes helped him score 16 touchdowns last season, and he got open for a handful of receptions Tuesday.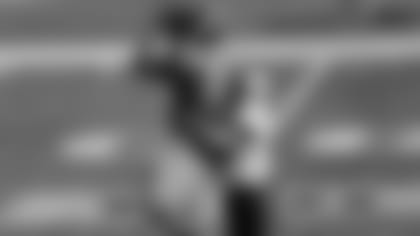 ... Alabama tight end O.J. Howard was as advertised, making a gorgeous, outstretched catch down the seam from Antonio Pipkin during a seven-on-seven period during the South team's practice.
... But it wasn't all smiles and sunshine for the tight ends. During a one-on-one drill, Ohio University outside linebacker Tarell Basham whipped past Arkansas' Jeremy Sprinkle and then Roberts on back-to-back repetitions. Roberts later pointed to blocking as an area in which he feels he possesses room for growth.
... The prevalence of slot receivers ensures that there is still room for the small cornerback in today's NFL, and Missouri's Aarion Penton could fit that bill. At 5-foot-9 and 177 pounds, Penton is the shortest and lightest cornerback at the Senior Bowl, but he played with persistence and a willingness to grapple with receivers who had size advantages of 20 to 30 pounds.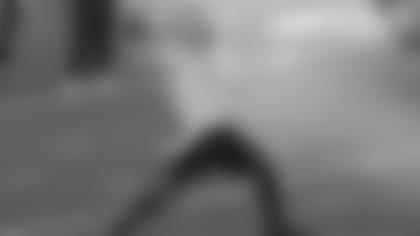 ... Colorado quarterback Sefo Liufau had some flashes of brilliance, particularly on his last throw of the day, when he rolled out and fired a perfect strike downfield to Louisiana Tech's Trent Taylor, who at 5-foot-7 was the shortest player on the field.
... The biggest change for the players on hand? For some, it was simply huddling, and at one point during the South team practice the Browns coaches had to remind their players that in the NFL, teams huddle.
"NFL football, it's a different game than college football," said Tennessee quarterback Josh Dobbs. "There's always a learning curve when you go into a new offense, a new scheme. It's just who learns it the quickest."
... Liufau distinguished himself as the most poised passer, and his footwork under center looked surprisingly smooth considering how much of his CU career he spent in the shotgun formation. Cal's Davis Webb struggled with accuracy, at one point air-mailing a short pass in the right flat well above his receiver.
... The biggest mystery among the quarterbacks is Pipkin, from Division II Tiffin University in Ohio. Pipkin had the single best throw of the day on the deep pass to Howard, finding the 6-foot-6 tight end in stride. But he also struggled with the playcall, and at one point had to go back and re-huddle twice before a snap.