Virtually every Denver Broncos fan knows that Hall of Fame running back Floyd Little established himself as an all-time great in his nine-year career here in Denver, but they all might not be aware of the football climate when he joined us as our first-round draft choice in 1967.
There were two professional football drafts from 1960 through 1966: the National Football League draft and the American Football League draft.
As a wretched and almost moribund franchise, the Broncos were never able to sign one of their first-round draft choices in that seven-year span. Instead, those players chose to sign with the NFL clubs that had selected them.
But when the two leagues merged, those two drafts became one, and there was virtual certainly that each team would now sign its first-round draft choice, including the Broncos.
The Broncos began to see their fortune change at the start of 1967 when owner Gerry Phipps signed no-nonsense Lou Saban to a 10-year contract as general manager and head coach, signaling to the pro-football world that Denver was serious about improving.
Saban loved defense and the running game, so it was certain he would draft to be the best in one of these areas.
Floyd Little had just completed his magnificent college career at Syracuse, and most modern-era fans have no idea of his greatness level.
Freshmen could not play in those days, so a player had just three varsity seasons of eligibility, and Little had been a consensus first-team three-year All-American at halfback.
To put that into perspective, that has happened exactly twice in college football history. Southern Methodist University's Doak Walker is the only other player to accomplish the feat.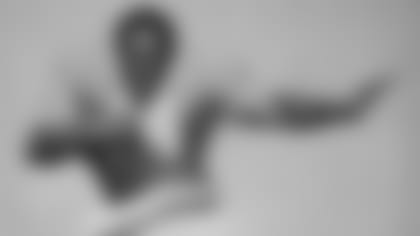 As it happens, the Broncos' scouting reports just prior to Saban's hire were put together with Walker as Denver's chief personnel man. Yes, the first consensus three-time All-American halfback was charged with scouting the second, although it did not require much projection to recognize Little's talent.
This was a player who had been personally recruited to West Point by General Douglas MacArthur and had Notre Dame hot after him as well. Little, though, went to Syracuse because he had given his word to former Orangemen great Ernie Davis prior to the death of Davis.
So it was not a great surprise when Saban used the Broncos' first pick on Floyd Little, and I have spoken many times to the East Coast native about his recollection of being drafted by Denver.
"I was not happy," Floyd told me.
"When Denver drafted me I was like, 'Where the hell is Denver?'"
"I could not believe it when I got a call from Lou Saban that they had rafted me to the Denver Broncos. I was like, 'You have got to be kidding me.'"
But opinions changed quickly for the young phenom.
"I could not believe it till I flew out there to meet Lou Saban," Little said. "I was just amazed and fell in love with Denver the first day that I saw it."
And Denver fell in love with him right away.
The first bona fide national superstar in Broncos history, Little was coming to a team and city hungry for success and identity in pro football.
Little would supply the cornerstone for building franchise respect by maintaining a sterling standard of play and a quality of leadership matched very few times since, if at all.
His status on the team and the community was so revered that the five-time all-star was the team's only captain, as selected by his peers, for all nine years of his career.
His standard of excellence on the field was such that any reasonable ranking of all-time Broncos players would place him on the kind of list that can be counted with one's fingers.
Longtime sports columnist Dick Connor of the "Denver Post" and I, back in the days when I was still a radio sports reporter, came up with the nickname "The Franchise," a tribute to Floyd's status on a team that was just beginning to find its way.
Now, the Broncos have a legacy of championships matched by very few NFL teams. But much of that started back in 1967 with the nselection of Floyd Little. The future Hall of Famer elevated the hopes and dreams of the Broncos franchise and its legions of fans.
When he ran with the ball or represented Denver, Floyd Little carried a time zone on his back, and to this day he remains one of the great first-round draft picks in Broncos history.