This is my 44th NFL draft since my first as a young radio reporter before the many years that have followed with one of the greatest franchises in the NFL.
My mind flashes back to so many moments of so many drafts, but the 1983 year was like no other because it was defined by a single question, "What will Elway do?"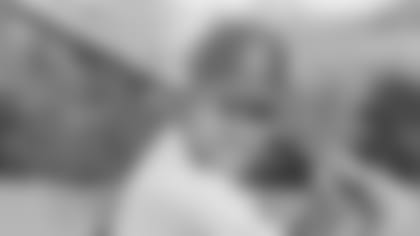 Many fans are aware that John Elway was a two-sport star at Stanford who played a season of professional baseball in the New York Yankees organization for the Oneonta Yankees in 1982.
However, most fans are not aware that Elway actually did not have a scholarship for his senior year at Stanford, as the NCAA rules at the time specified that if a player turned pro in any sport his scholarship was revoked, regardless of the sport involved.
So John's final year was essentially paid for by his bonus money received from Yankees owner George Steinbrenner. A little-known fact, but true, that the Pac-12 Player of the Century had to pay his own way for his senior season!
You have to realize how completely dominant and highly regarded Elway was in both sports back in 1983. And when it came time for Elway to turn pro, every media and fan conversation began with "What will Elway do?"
When the Baltimore Colts selected Elway at the start of the draft, I can remember exactly where I was standing, exactly to whom I was talking. I have written a column on the whole process before, which is archived somewhere in the web ozone, so I will not repeat it here.
At that time, the Broncos had gone to the Super Bowl once, following the 1977 season, and Dan Reeves was in his third year as head coach here.
Since then, Elway's fingerprints have been stamped indelibly on virtually every moment of Broncos history, from his trade and signing through the swirl of media coverage for his 16-year Hall of Fame career in which he became the first quarterback to start in five Super Bowls, winning two.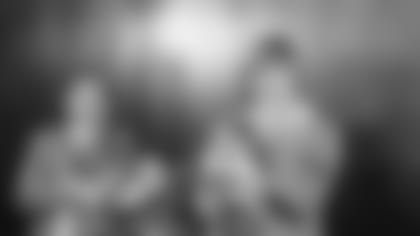 The old newspaper editor says it best in the classic John Ford movie, "The Man Who Shot Liberty Valance."
"When the legend becomes fact, print the legend."
Seriously, most people actually undervalue Elway's impact because its enormity makes it difficult to properly define.
We are now 33 drafts removed from that historic 1983 period and Elway is in his sixth season as the Broncos' Executive Vice President of Football Operations/General Manager, and there is some irony in the fact that one of the questions everyone is asking going into the draft is, "What will Elway do?"
Like everyone else, I have no idea, but I can say I am not in the least bit concerned about it.
In John I trust, and so should everyone else.
As a friend from New York (Bennie from the Bronx is his preferred handle) jokingly says, "What is it with this guy Elway? He plays for 16 years and all the Broncos do is win! He goes away for a while and you win not so much. He comes back, and here you go again! What is it with this guy?"
To Bennie and everyone else, I say that is way too tough a question for me to answer, but it is enough that I recognize the fact of it.
In his five years running football operations he has taken the Broncos to two more Super Bowls, making Elway the only person in NFL history to have started five, winning two, and taken the same team to two more, winning another. And the question has even been raised to me, by legitimate press members of big city papers, that he could be a candidate to go into the Hall of Fame twice. I don't think that is theoretically possible, but the vey concept is indicative of his influence and success in the game.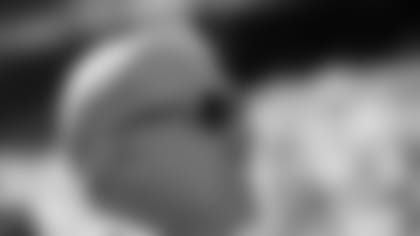 As general manager Elway built the highest scoring team in football history (606 points) and led the Broncos into Super Bowl XLVIII. Good luck to anyone else who would like to match that set of statistics.
That turned out to be a bad end to a great year, as we all know, but all Elway did was completely rebuild the Broncos into one focused on defense and "Going down kicking and screaming," to use his words, and in just two years, Denver not only was a completely remodeled team but won Super Bowl 50.
It is actually just as incredible to me that he has never been named NFL Executive if the Year, but my guess is the voters will have other chances to amend that in future votes.
So none of us knows what is going to take place in the draft, with undrafted free agents and in possible trades, but I for one am very comfortable knowing that there will be a very positive answer to the question, asked first over 30 years ago and still the driving force behind the Broncos today: