Today's title refers all the way back to the very first unrestricted free agent ever signed by the Broncos, back when NFL free agency began in 1993.
Follow me a bit as I connect the dots.
Newly signed tackled Ronald Leary is an offensive lineman who wore number 65 during his fine career with the Dallas Cowboys.
The most legendary number 65 in Denver history is Gary Zimmerman, the Pro Football Hall of Fame left tackle who anchored our offensive line for our first world championship victory in Super Bowl XXXII.
But one of the reasons we made the trade for Zimmerman — certainly one of the greatest trades in team history — was that the Broncos' very first unrestricted free agent signing got injured.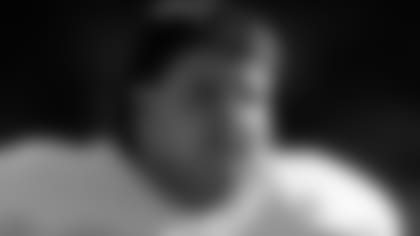 And that would be Don Maggs.
Don Maggs was 6-5, 290-pound left tackle who played both tackle and guard at Tulane University in New Orleans.
He was drafted in the second round of the NFL supplemental draft in 1984 but chose to start his career in the United States Football League (USFL), playing for the Pittsburgh Maulers in 1984. A year later, he played for the USFL New Jersey Generals, which were owned by future President Donald Trump. 
Maggs left the Generals for the Houston Oilers in 1986, and he had six excellent years in Houston, blocking for future Hall of Fame quarterback Warren Moon in the Oilers' famous "run-and-shoot" offense.
He established himself as a superb left tackle, which was one of the primary needs the Broncos were trying to fill when unrestricted free agency began in 1993.
The first player signed by the Broncos in this period was Maggs, with considerable hype and promise for future championships.
But unfortunately, Maggs was injured during that offseason and in his two years in Denver (1993 and 1994), he played in just 16 games and only started three.
By the end of the 1993 training camp it was apparent that his injury would severely hamper the protection of John Elway at the vital left tackle position, and when Denver had the opportunity to make a trade with Minnesota for Gary Zimmerman, who was at a contractual stalemate with the Vikings and had not reported to their camp, the Broncos jumped at the chance.
Denver traded its first and sixth round draft choices in 1994 and a second in 1995 for Zimmerman, but the lost draft choices proved well worth it as Zimmerman helped lead Denver to their first Super Bowl victory on his way to the Hall of Fame.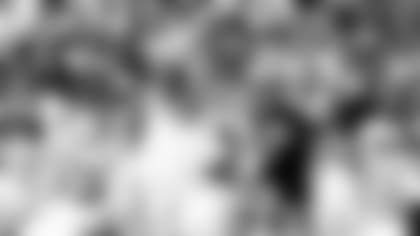 You can never really play the 'what-if' game, but it seems probable that the Broncos would have had substantially less interest in Zimmerman if Maggs had been able to play to the level that he had established while protecting Warren Moon in Houston.
Unfortunately, the injury to Maggs ended his career after the two years in Denver, but he is forever in Bronco history as the team's first unrestricted free agent signing ever, as well as being one of only a handful of Broncos to be able to say they once played for a team owned by a future president.