The Denver Broncos lost one of our former coaches when Babe Parilli passed away on Saturday morning.
Andrew Mason wrote a wonderful tribute piece on Babe that appears on our web site, but I have a few thoughts that I thought I might share with our readers.
Those who knew Babe just loved him, and I count myself among those numbers.
He was our quarterback coach when I joined the Broncos in 1978, and here are a few things that many might not know but that I find fascinating: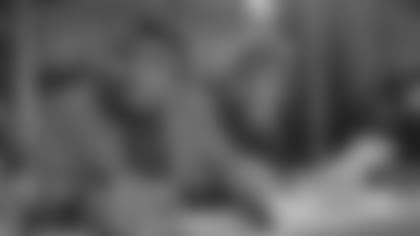 His given name was Vito, but he had one of the greatest nicknames ever, "The Sweet Kentucky Babe."
When he was at the University of Kentucky, he was like future SEC and Ole Miss quarterback Archie Manning in that he also played baseball in college. Babe was a terrific shortstop for the Kentucky Wildcats.
After his passing Saturday, he was covered with an American flag. Most were unaware of this, but Babe served in the United States Air Force as a lieutenant.
He had a free and easy attitude, but, typical of a lot of great quarterbacks, he was as competitive as you can imagine.
"He was SO competitive," says mutual friend Al King, a Broncos publicist for much of the team's first decade and one of Babe's closest buddies.
Al tells me Babe would play gin for hours, and then his competitive nature took over and he would not tolerate an interruption of any kind. If the game did not go well, they might not speak for months, even though they were the best of friends.
Babe claims never to have ever fumbled a snap from center, neither in college nor in his two-decade professional career.
When he was a head coach in the Arena Football League, the Los Angeles Rams suffered a season-ending injury to quarterback Trent Green in a preseason game. But Babe said, "I wouldn't worry too much about the Rams. They have a young guy that played against us for the Iowa Barnstormers.  He can really throw the ball."
I thought, "Are you crazy? An Arena League guy starting at quarterback for the Rams?"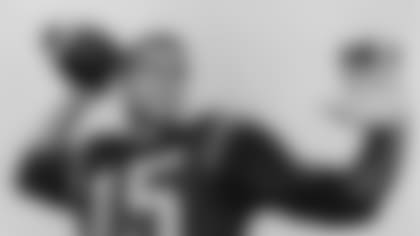 The quarterback was future Hall of Famer Kurt Warner, and Babe was right on in his assessment.
When the Oakland Raiders beat the San Diego Chargers by intentionally fumbling the ball forward back in 1978, I was watching with Babe in his hotel room during one of our road trips, and he said, "They will have to change the rule on this, and right away."
Sure enough, the following season the NFL said you could no longer fumble the ball forward for yardage.
He is the quarterback on the Boston (now New England) Patriots' all-decade team of the 1960s. Babe was perhaps as big in Boston as he was at Kentucky.
When he was the Patriots quarterback many of his touchdown passes were thrown to another legendary Italian-American player, wide receiver Gino Cappelletti, and I remember that announcers would often refer to the play as "grand opera."
He quarterbacked an all-time great Kentucky team to an 11-0 record in 1950, but until 1968 the AP poll — then the public standard for title claims — named its champion before the bowl games were played. Oklahoma was named national champion, but then Parilli and the Wildcats shocked the Sooners, 13-7, in the Sugar Bowl.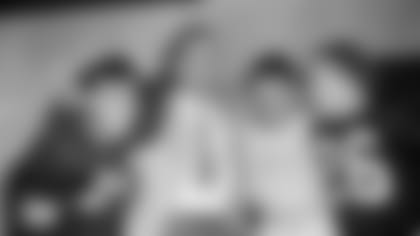 When the Jeff Sagarin computer system that now is in effect researched some past seasons, it concluded that Kentucky should have been the 1950 national champion. Now, the University of Kentucky has a 1950 national title trophy on display in its new football facility, after Sagarin's system named Kentucky the best team of 1950.
Kentucky has played in three major bowl games, making one appearance each in the Cotton, Sugar and Orange Bowls, and Parilli was the quarterback who led the Wildcats to each one.
He twice finished in the top four in the Heisman Trophy voting, coming in fourth in 1950 and third in 1951.
He was always proud of his relationship with legendary head coach Bear Bryant, but he had so many people to whom he was so close.
Babe was Hall of Famer Joe Namath's backup and held for Jim Turner (later a Denver Broncos Ring of Famer) when the New York Jets won the Super Bowl, and both men expressed sadness upon hearing of Babe's passing.
Turner played both with Parilli as a teammate and had him as a coach in Denver and said, "Babe was a great character, player and coach, but above all he was a fine, fine man."