Numerous words have been written and spoken about the very legitimate Hall of Fame candidacy of former Broncos safety Steve Atwater, but our other finalist has extremely legitimate credentials in his own right.
That is John Lynch, who has always had an aura of greatness.
Right now he is enhancing his Hall of Fame credentials as general manager of the San Francisco 49ers, having in short order created a roster that looks like a perennial championship contender.
The 49ers are his third NFL team, and he made quite a mark on his first two as well.
Broncos fans know him well for having made the Pro Bowl in each of his four seasons in Denver, most notably for our 13-3 team in 2005. But he made his mark with me before he ever set foot on the field wearing orange and blue.
We have had many a press conference to introduce new players, but Lynch's remains the only one at which the player handed T-shirts out to members of the press.
Only the T-shirts were not about John Lynch; they were about his charity.
He has always been about others, assisting those who need help and boosting teammates to performances that would benefit the greater good — in his case, the team, in the ultimate team game.
He earned four Pro Bowls in Denver and five in Tampa Bay — which gives him more than any other safety except Hall of Famer Ken Houston — and he led the Bucs to a world championship in Super Bowl XXXVII to add to those individual honors.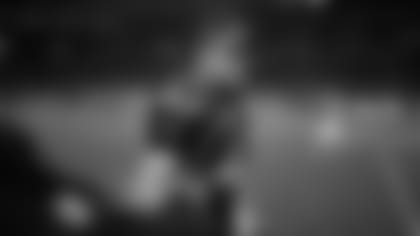 He and I often talked about "team" and winning, and how to bring the two together, and he never once mentioned himself or his leadership.
Maybe that's because true leaders never have to talk about how they lead.
His stats are noted in many other places, but the essence of John Lynch was and is always about leadership and bringing out the best in others.
That was the crux of his success in Tampa Bay for 11 years, and then with the Broncos for four more.
I have long made pilgrimages to the Tampa area for spring training games, and when I did so after we had signed Lynch, a pall hung over the city's pro football fans. It was noted to me that the Broncos "carved the heart and soul out of the Tampa Bay locker room" with the signing of Lynch. He was truly beloved there.
And after making his mark in Denver — enough so that he joined the Denver Broncos Ring of Fame in 2016, the same year he received a similar honor from the Buccaneers — Lynch became a successful color commentator on FOX's NFL broadcasts before deciding he wanted to get back into the game.
Hence, he has done so as general manager with San Francisco, where Lynch has very quickly established himself as one of the most astute young minds in the game, building a roster that is expected to be a perennial championship contender.
While his work with the 49ers technically has nothing to do with his Hall of Fame candidacy, it cannot be ignored either. Everyone is aware of it, including the voters.
Our great Hall of Fame owner Pat Bowlen use to say, "The Hall of Fame is where legends go."
Lynch lived in and became legendary in Tampa and Denver, and is doing so now in San Francisco.
He needs to add Canton to that list, and his career record already says "Pro Football Hall of Fame" all over it.