As we prepare for the 2018 NFL season, there is virtually no limit to getting information on players, with sources including television and newspapers, radio and the internet, to say nothing of the most complete of all, the Denver Broncos website.
You can see pictures of everything on every venue but live radio.
But there was a time in team history when two players were confused with one another for a full season, sometimes with angry arguments ensuing about who was who, or even if there were actually two separate guys.
I am talking about 1965, when the Broncos had two guys who played the same position, running back, one named Abner Haynes and the other named Wendell Hayes.
In addition to the similarity in last names, they wore uniform numbers often difficult to tell apart from the stands or even in black-and-white television, as the networks had not yet started doing the games in color.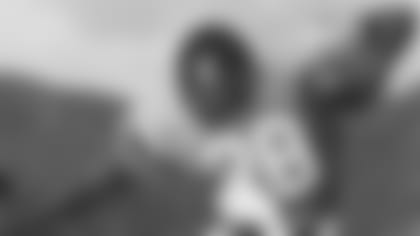 Haynes wore 28 and Hayes wore 29, which did not seem like a big deal at first.
Abner Haynes had come to Denver by trade from Kansas City, and he had always worn 28 in an illustrious career, from college, to the NFL before his time with the Broncos, and after joining the Broncos.
But it was not illustrious for the Broncos, it turned out.
But while Abner Haynes had all the pedigree, Wendell Hayes was from the other side of the tracks. Far on the other side. He had been on the Broncos' practice squad the previous year, and because he certainly was not expected to make the team, it did not seem like a big deal that the numbers and names were so close.
A little background is in order, as most fans of today need some on these two guys.
Haynes was a top draft choice of the Dallas Texans in the 1960 AFL Draft (interestingly, he went to Lincoln High School in Dallas, and many years later Hall of Fame Broncos back Terrell Davis would go to Lincoln High School in San Diego) and was both Rookie of the Year and Most Valuable Player in the first season of the American Football League.
He was an AFL All-Star from 1960-63 and was voted an All-Pro in 1960-62 and again in 1964.
When all the dust settled on his career, he was on the AFL's All-Time team and now is in the Kansas City Chiefs Hall of Fame.
The road was a little rockier for Wendell Hayes.
An undrafted free agent, Hayes was signed and cut by Denver, signed and cut by the Oakland Raiders, and then again signed and cut by the Broncos in 1964.
So, not much was expected in 1965, other than it being a certainly that Haynes would be terrific.
But the Broncos live on the other side of the tracks too, and it turned out that Hayes knew those mean streets way better than Haynes.
Hayes had come to pro football from working class Humboldt State, and he ultimately played for Denver from 1965-67.
In that first year, he had 526 rushing yards and 294 more on 24 pass receptions, and his 820 yards from scrimmage more than doubled the total produced by Haynes.
It was a season of confusion, sometimes argumentative confusion, among fans. I was a season ticket holder at the time and an avid listener of the only sports talk show in Denver, that being one hosted by Broncos play-by-play voice Bob Martin.
Martin had his hands (or ears) full trying to keep things straight for callers, many of whom were more casual fans than I.
To paraphrase some comments from memory:
"That Hayes has lost a step!" And Bob Martin would say, "I wonder if perhaps you mean Haynes."
"That was a great game Haynes had yesterday!" And Bob Martin would say, "I wonder if perhaps you mean Hayes."
"We have two guys with the same name?"
"Don't tell ME what I saw! It was number 28 (or 29)!!" And Bob Martin would say, "I think that run (or catch) was by 29 (or 28)."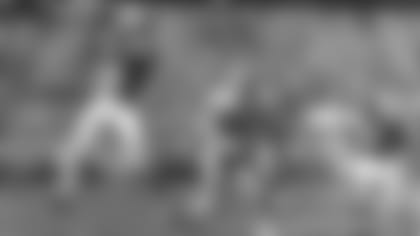 This was entertaining listening if one was in the know, but it was a problem for radio and television announcers, official statisticians (especially if the jerseys got muddy, and every fan in general.
That's how it went for all of 1965. The Broncos solved this identity crisis by changing the number worn by Hayes to 33 for 1966, and the two were photographed by both papers sitting side by side — which at least proved there were two individual players!
By the way, Hayes had another fine season in 1966 with 484 all-purpose yards, while Haynes rebounded to catch 46 passes for 480 as well.
Shed no tears for how it all ended. Both were traded by Denver and as mentioned, Haynes was on the all-time AFL team, while Hayes went on to start at fullback on the Kansas City team that won Super Bowl IV.
But in 1965, they were the Broncos' "mistaken identity" running backs.