The other day I had the pleasure of doing an interview with former cornerback Goldie Sellers for a future "Sideline Stories" television show, and in the course of my research, I came upon the first two Bronco players ever to win Super Bowl rings.
Excluding players who came here after having been a part of a world championship team elsewhere (such as kicker Jim Turner, who was on the Super Bowl III champion New York Jets), the first two Broncos to wear Super Bowl rings were cornerback Goldie Sellers and running back Wendell Hayes.
The two would later go on to win Super Bowl IV with the Kansas City Chiefs, but their careers in Denver were noteworthy in their own right.
Hayes was a free agent from Humboldt State who played in Denver from 1965-67, and Sellers was Denver's eighth-round draft choice in 1966.
Hayes led the Broncos in rushing in 1966, while Sellers had a notable two years in orange and blue, leading the American Football League in 1966 in kickoff-return average with a tremendous 28.5-yard average. He also led the team with seven interceptions in 1967.
Sellers still has a place in the Denver record book as one of two Broncos to return two kickoffs for touchdowns.
Both of his scoring returns came against the Houston Oilers in 1966.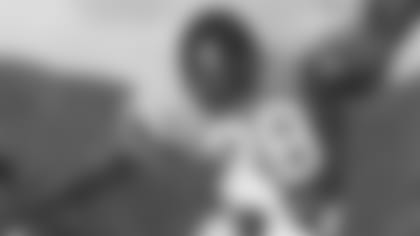 Sellers' second kick-return touchdown came in one of the great Denver games of all-time, a 40-38 win in the second meeting between the two teams, which I vividly remember attending at old Bears Stadium.
Future Hall of Fame quarterback George Blanda accounted for 38 points for Houston, throwing five touchdown passes, kicking all five extra points and a field goal as well.
But Sellers had a dramatic 100-yard kickoff return for a touchdown in the midst of a Bronco rally and Denver came from behind to win 40-38.
However, enigmatic head coach/general manager Lou Saban traded both players to Kansas City in early 1968.
"To tell you the truth, the Broncos did me a great favor," Sellers recalls.
"Lou Saban was working hard to build up the Broncos' roster, so he wanted to accumulate draft choices, but Hank Stram was a future Hall of Fame head coach in Kansas City, and the Chiefs were a great team," he added. "I had played for College Football Hall of Fame head coach Eddie Robinson at Grambling, and while their styles differed, both he and Coach Stram were organized, demanding and had winning programs already in place."
Indeed, both Sellers and Hayes fit like gloves in the complex Kansas City system, which produced the most successful record in the 10-year history of the American Football League.
Sellers was a valuable defensive back and kick returner for the Chiefs, while Hayes became a starter at fullback for the Chiefs and started for them in their Super Bowl IV win over the Minnesota Vikings.
Hayes kept the starting fullback job for four years before becoming a reserve player for Kansas City.
Sellers' career stats included 13 interceptions and five touchdowns on returns, both by kick, fumble recovery and interception.
Goldie Sellers returned to Denver immediately after his playing career and began a 27-year career in sales with Mountain Bell, the telephone company. He made history as the first African-American in sales for Mountain Bell in the Denver area, and his longevity is a testament to his success with the company.
He and his wife love Colorado and especially like fishing, something Goldie has done a lot of (and still does) over the years.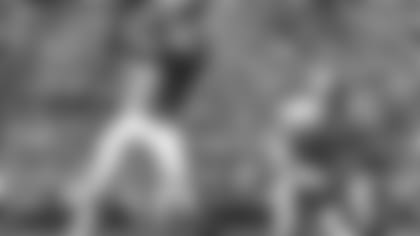 But influencing young people has always been a big part of his life in the Denver area as well, and he began teaching after his career with Mountain Bell concluded.
Now in his mid-70's, he still fills in the gaps between fishing with substitute teaching in the area, and generations of Denver citizens have been educated in the classroom and in lessons of life by Goldie Sellers.
"I had always told my wife Peaches, who has been both my great partner and support in everything I have done, that I would move away from pro football after a few years and work in the community both in terms of job and involvement," says Goldie.
Besides the Super Bowl ring, Sellers took a lifelong friendship away from his time with the Chiefs.
"John Beake was an assistant coach in Kansas City, and he and I became very good friends. He is my buddy to this day," Goldie notes.
Beake, of course, would go on to become the general manager of the Broncos for some time.
The Broncos of today have been to the Super Bowl eight times and are one of just nine franchises to boast three championship rings, but the very first two Broncos to slip that Super Bowl jewelry on their fingers were Goldie Sellers and Wendell Hayes after that 1968 trade to Kansas City.