The game of pro football is constantly evolving, and one of the most popular developments ever is the evolution of the passing game into the highly sophisticated one of today.
Along the way, however, one position has changed, if not disappeared, compared to what it once was: the fullback.
However, it is a lot of fun to see the fullback role back in Denver under Broncos Head Coach Gary Kubiak, even though it is not like it used to be. After all -- in my opinion -- the greatest running back of all time, Jim Brown, was a fullback.
And when we talk about legendary NFL figures, Bronko Nagurski, another fullback (and tackle, but that is another story), was a prototype of the position.
Readers of this website are familiar with the wonderful series that Broncos writer Andrew Mason is doing on the greatest five Broncos at the various positions. I would never try to step into Andrew's territory, but in talking with him he indicated that he is not designating the fullback position, based on the structure of the game today.
So I thought I might take a couple of moments, today and again on Sunday, to look at the best fullbacks to have played for the Broncos.
The fullback position was notable from the very beginning in Denver. When the Broncos began play in the American Football League in 1960, one of their fullbacks was the only player in team history to ever wear number zero, and he wore it because it matched his name.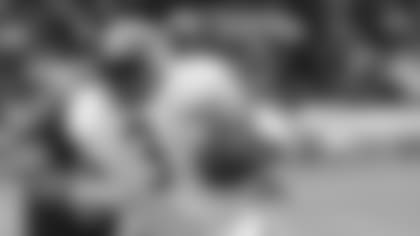 That was the legendary "[Johnny O](http://www.helmethut.com/Jonny O.html)," how he was mostly known, as opposed to his tongue twister name, John Olszewski. Johnny O did not have much left when he finished his pro football career in the Mile High City, a far cry from when he was as an NFL first-round draft choice in the 1950s, but he started it all.
In 1963, the AFL Rookie of the Year was a fullback, Billy Joe (Joe is his last name) of the Broncos, who lumbered for 649 yards and a nice 4.2 average out of the backfield. I saw my first Broncos game in 1964, and I still remember Billy Joe breaking loose for a 51-yard run against the New York Jets on that snowy day, Nov. 15, 1964.
The Floyd Little era (1967-75) obviously was dominated by the Pro Football Hall of Fame halfback, so the fullback mostly blocked and caught a few passes during that period.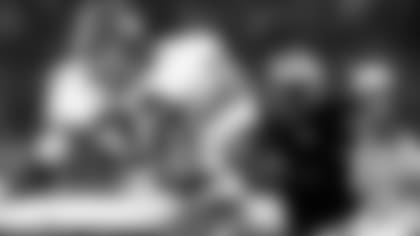 But in 1974, Denver drafted Jon Keyworth out of the University of Colorado, and Keyworth made an immediate impact with 10 rushing touchdowns as a rookie, mostly on short bursts, although "Keys" was a fine athlete in his own right. He ran for 725 yards in 1975 and, most notably, was a vital cog in the drive to Super Bowl XII, that magical 12-2 1977 campaign in which Denver won its first AFC championship.
Keyworth had one of our longest tenures (1974-80) in the backfield at the fullback spot, a long haul of sticking one's nose in the pile to block.
The position within the game's offensive schemes began to go a bit dormant in the late 1980s, particularly when the West Coast offense became vogue.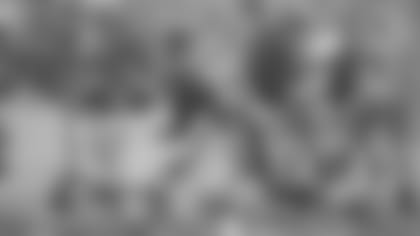 Aaron Craver did a nice job blocking for Terrell Davis in 1995-96, and then the Broncos signed the man who, in my opinion, ranks as the second-best fullback in team history, Howard Griffith.
Griffith played here from 1997-2000 and came to us as a free agent from the Carolina Panthers. As the fullback on our back-to-back world championship teams of 1997-98, it is interesting that Griffith's acquisition gave us a Super Bowl connection to the Panthers for all three of our greatest years.
"Griff," as he was known to all, was a fabulous blocker, a reliable short-yardage runner and receiver, and was one of the best locker room influences a team could ever have.
In fact, when we signed him, I called a friend of mine with the Panthers' PR department, and was told, "You guys have signed the heart and soul out of our locker room."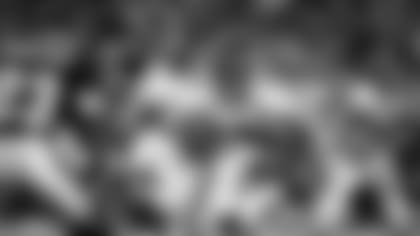 He was a first-class leader, and one of the things that those outside the game least understand is the huge influence an outstanding player who does everything the right way, on and off the field, has on all the younger guys around him.
When he retired, I got a call from a very small television network back east looking for someone to do color commentary on their games. I recommended Griff, he took the job, and, as I knew he would, he quickly impressed and developed, and he still works in television on college football in what I would describe as the Big Ten region.
With Howard Griffith blocking, Super Bowl XXXII MVP Terrell Davis scored three touchdowns in the win over Green Bay, and Griffith himself scored twice when we went back-to-back the following year in the Super Bowl XXXIII win over Atlanta.
On Sunday, we will take a look at the greatest fullback in Broncos history.