Newly signed free agent quarterback Case Keenum displayed a great attitude in his first meeting with the Denver press.
He was full of humility and clearly honored to come to Denver.
The additions of veteran quarterbacks to the roster now are always met with major press conferences, but the NFL and media have grown so much together.
I could not help but being reminded of how the days are different.
The first major Broncos press conference to announce a new quarterback did not come until Denver traded for John Elway in 1983.
Three future Ring of Fame quarterbacks were introduced by press release only, at most.
Frank Tripucka was a team assistant coach who put on the pads to "give the fans a show" at the Broncos first public scrimmage. There was not even a press release, but that was nearly 60 years ago.
Charley Johnson and Craig Morton both were acquired by trade, and the media did not get to talk to them until they arrived in Denver for their first offseason camps.
I was our PR man when we traded for Elway — and ESPN was in business and pro football had exploded.
So Elway had two introductory press conferences, not one. He is perhaps the only quarterback ever of whom that could be said.
Of course, one of the main reasons for that was that his first one came at 10:30 p.m.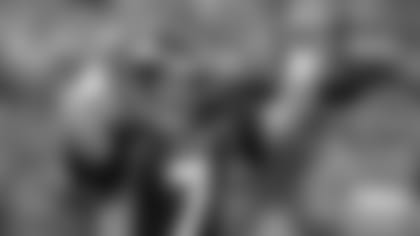 There was no way we were going to try to "hold" that story, so we scheduled it the same night, roughly two hours after agreement was reached by John and the Broncos at the airport.
But because it was so late — with many in the eastern time zone already asleep — we scheduled another one for the following afternoon, at 1:30 p.m.
So in 15 hours, John had two introductory press conferences.
That is big, but I am sure everyone agrees that the player ended up fitting the moment.
And now we have Case Keenum channeling his personal feelings for the Broncos and John Elway at his own press conference. Keenum had followed the career of John Elway, to the point of wearing No. 7 as a pro and at the University of Houston.
In 1983, John Elway was a major player, ushering in a new era of pro football for the passing game and quarterback play.
And now a new quarterback has arrived, wand Case Keenum immediately becomes the most prominent Bronco player to ever wear No. 4. Among the introudction, there was plenty of excitement, hoopla and great expectations.
The cycle of quarterback life in the NFL is bigger than ever and never gets old.