I am honored to have been a voter for the College Football Hall of Fame for several years now.
The Hall is operated by the National Football Foundation and is located in a spectacular facility in Atlanta, Georgia.
This year's induction banquet will be held at the New York Hilton Midtown on Dec. 4, but the voting has been completed for the class of 2019, and I found a number of worthy candidates with Denver Broncos and Colorado connections.
Here is the ballot — which can contain as many as 12 players — that I have submitted for the College Football Hall of Fame Class of 2019:
Terrell Buckley, the great defensive back from Florida State an former Denver Bronco.
Eric Dickerson, who rewrote many school and national records at Sothern Methodist University.
Jake Plummer, the former Broncos quarterback who led the Arizona State Sun Devils to an undefeated season and the Rose Bowl.
Ed McCaffrey, one of the most popular Bronco wide receivers ever, who was a college star at Stanford University before beginning his brilliant NFL career.
Raghib Ismail, the brilliant receiver and kick returner at Notre Dame.
Rashaan Salaam, who won the Heisman Trophy in one of the greatest seasons ever at the University of Colorado
Simeon Rice, who only played half a season for the Broncos but was a two-time All-American at the University of Illinois.
Al Wilson, a five-time Pro Bowler for the Denver Broncos who led the Tennessee Volunteers to the national championship in his senior year.
Phil Olsen, a great player at Utah State, who eventually played two seasons for the Broncos.
Carson Palmer, one of the great quarterbacks in the storied history of USC football.
Jacob Green, a tremendous defensive end at Texas A&M who gave the Broncos fits as a pass rusher for the Seattle Seahawks.
Michael Westbrook, a superb wide receiver at Colorado who made the game-winning catch in the famous "Miracle at Michigan."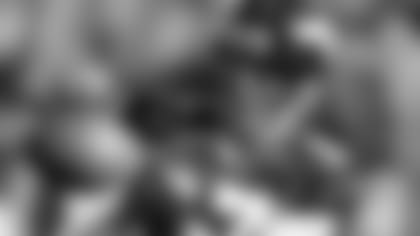 I was allowed to vote for two coaches, as well, and the ones I chose from this year's ballot were Dennis Erickson, whose college coaching stops included Wyoming, Idaho and Arizona State, and Larry Blakeney of Troy University, who won 178 games at the Alabama school.
My division level coaches were James Malosky of Minnesota Duluth, who had 255 victories in 40 seasons there, and Danny Hale, who had 213 wins coaching at West Chester State and Bloomsburg State, both Pennsylvania schools.
I was honored to vote for four players from the division level, and I went with a former Bronco defensive back and three quarterbacks.
The former Bronco is Tyrone Poole, who played his college football at Fort Valley State.
The three quarterbacks on my division level ballot are Steve McNair of Alcorn State, whom NFL fans certainly will remember, and two lesser-known passers.
The other two are one regional player, Bobby Saiz of Adams State University from 1987-90, and the brilliant Bill Borchert of Mount Union.  Borchert was a three-time All-American and the national Player of the Year in leading the Purple Raiders to two national championships.
So that's my ballot, and I represented the Broncos and the state of Colorado with 10 of my selections.  Of course, regardless of how accomplished they were for the Broncos, all that matters, in this case, is how their college careers stack up.
They are all great players and coaches, and I hope several of them are selected for induction into the 2019 College Football Hall of Fame.