As the Broncos open training camp this week, there is the usual great chance that an unknown, unheralded and undrafted player might make the team once the active roster is trimmed to 53 players. It all starts with giving every player a chance.
The Broncos had an 11-year streak of undrafted rookies making the final roster broken in 2015, but Denver gives everyone an even chance and my bet would be someone makes it this year.
That brings me to story of the greatest undrafted player of modern pro football, the era from 1950 to the present.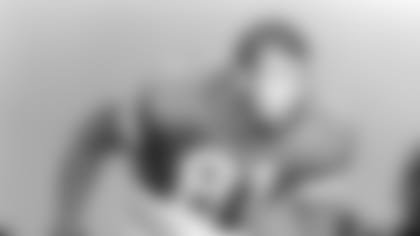 Richard Lane is a name that means nothing to most football fans. He was a Texas native who played football for one year at Scottsbluff Junior College in Nebraska, then quit and joined the Army for four years.
After the service, he got a job working in an aircraft factory on the West Coast, but thought he would give pro football a try. So he just showed up at the Los Angeles Rams' camp in 1952 looking for a job. This is so incredible today as to require one to stretch the imagination just to consider the absurdity of it. But he could run and had athleticism, and the Rams decided to give him a shot.
He was an unscouted, undrafted player who was a junior college dropout, giving Richard Lane perhaps the lowest pedigree of anyone to ever enter an NFL camp.
But it turned out he was a natural, and then some.
Because he did not like to fly and sometimes took an evening train to a game, he became "Night Train" Lane, bearing one of the most famous nicknames attached to one of the greatest players in NFL history. Once he became "Night Train" and showed what he could do, no one ever called him Richard again.
He made the Rams and in his rookie season set the still-current NFL record for interceptions with 14.
That alone was enough to mark a player for keeps, but he developed natural skills that made him one of the pioneers in the game's history.
Fred Gehrke, the Broncos' former general manager, told me that Lane got a number of interceptions by pretending to cove a receiver real loose before closing fast after the quarterback committed, often picking up an interception. Night Train was famous for developing the corner blitz, unheard of at the time but now familiar to all football fans.
In 1969, the unscouted and undrafted training camp free agent was named the best cornerback of the first 50 years of pro football and was named to the Pro Football Hall of Fame in 1974.
In 14 seasons — when NFL seasons were only 12 games long — during his career, Lane had 68 interceptions in his pro career.
A couple of interesting notes on Night Train Lane:
He wore number 81 because the Rams started him off as a tight end, and in fact he was used on offense often enough to catch eight passes as a pro.
And is not very often that someone gets to marry a star with whom they are enamored, but Night Train eventually married singer Dinah Washington and they remained a loving couple until her death.
He has always been listed as one of the NFL's great undrafted players, but Lane remains the only one to have played just one year of college football (at a JUCO, no less) before dropping out and joining the United States Army for four years before then just showing up to begin one of the greatest careers of all time.
The Broncos have a long history of success with undrafted free agents, including one, Chris Harris Jr., who plays the same cornerback position as Lane.
Harris Jr. already has a Super Bowl ring and is a Pro Bowl player, certainly the best undrafted cornerback in Denver history.
As fans and media watch practice and sometimes ask, "Who is that guy?" they might just be watching the next Chris Harris Jr. or even a more current version of Night Train Lane.
It all starts with giving a player a chance.
Take a look through Broncos training camp history, from early days in Fort Collins to the much more developed camp at the UCHealth Training Center.