The 24th of May was recognized as "National Brothers Day" here in the United States. It's one of those thoroughly manufactured holidays but a nice recognition of the bond that male siblings share.
Caroline Deisley did a wonderful piece here on the Broncos' brotherly bonds, but I thought I might take a look at it from the historical perspective.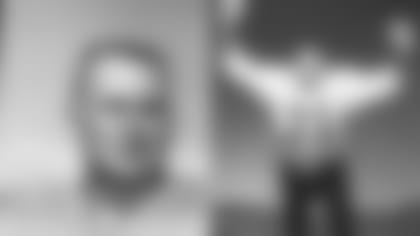 It all began for the Broncos in 1960 when Eldon Danenhauer of Pittsburg State in Kansas and his brother Bill from Emporia State both made the team.
While Bill only lasted a year, Eldon played five years in Denver and was named All-AFL in both 1962 and 1965. He is little known today, but he is one of the best linemen in team history.
Also on that 1960 team was Al Carmichael, one of the legendary football figures of the 1950s and '60s who finished his playing days here in 1961.
I will not do Al the indignity of trying to summarize his legendary career in a few sentences, except to say he scored the first touchdown in Broncos history, has a place in the Green Bay Packers Hall of Fame, and had a role in the movie "Spartacus" with Kirk Douglas.
Four years later, in 1965, Al's younger brother Paul made the Broncos — one of the few Broncos ever to make the team out of a junior college, El Camino College. The only thing their careers had in common, unfortunately was that they both wore number 40 for the Broncos.
One of the greatest Broncos ever, future Pro Football Hall of Famer Champ Bailey, was joined by his brother Boss for one year in Denver. They started six games together in 2008.
By far the best combo of brothers playing together for Denver was the Widells, Doug and Dave [pictured at the top of this article on the right]. Both from Boston College, Doug played here from 1989-92 and Dave had a stint from 1990-94, and they remain the only brothers to start playoff games together for the Broncos. They played two playoff games together on the line, Dave the starting center and his brother Doug next to him at guard.
Now let's stretch things just a bit.
When Phil Olsen was playing on the defensive line for the Broncos in 1975-76, his brother Merlin was wrapping up a Hall of Fame career with the Los Angeles Rams.
And shortly after Miller Farr began his nine-year pro career here in 1965 (he became a three-time AFL all-star for the Houston Oilers after his Denver days), his brother Mel began playing for the Detroit Lions. Mel would become a two-time Pro Bowler and later, following his football career, a highly successful owner of auto dealerships in five states.
But the most socially significant brother combination involving the Broncos does not include someone who actually played here.
Rather, Cornell Green was a scout for the Denver Broncos for 28 years, and you can ask anyone from John Elway on down about how good Cornell was. They will say his opinion was one of the most respected in the game.
A two-time basketball All-American at Utah State, Green joined the Dallas Cowboys as a free agent who didn't even play football in college. He eventually played 13 years for Cowboys, never missing a game in a career that included five Pro Bowls and four All-Pro selections.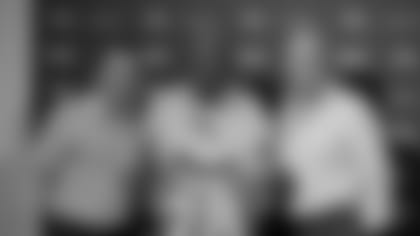 I once asked Cornell if he ever felt he should have been a Pro Bowler in the other years, and he said, "Yes, every one." This was a great cornerback who legitimately could be in the Hall of Fame.
But we are just now getting to it.
One day when we were standing in the Greeley sun watching practice, I asked Cornell if he had any siblings who played.
"Yeah," he said. "My brother played the infield for Boston and the New York Mets."
"What?" I said. "Your brother is Pumpsie Green?"
The answer to that was yes. For those who do not know, Pumpsie Green integrated the Boston Red Sox in 1959.
The first African-American player in Red Sox history (they were one of the last teams to integrate), Pumpsie played for them from 1959-62 and earned an enormous place in the sociology of American sport.
Today, Cornell is 77 and Pumpsie is 83, with their respective pieces of history touching that of legend. I have never met Pumpsie, but I suspect he has all the elements of class, elegance and dignity that the great Cornell Green has.
I hope you guys had a happy Brothers Day last week.