Recently, KOA NewsRadio — the flagship radio station for Denver Broncos broadcasts — announced that longtime local radio personality and sports buff Rick Lewis will be the new partner for longtime play-by-play man Dave Logan in the radio booth.
The Broncos have had a rich and colorful history of radio announcers since our inception in 1960, beginning with Bill Reed, a legendary radio commentator in early Denver broadcasting.
Reed, who called Denver Bears baseball games for years, was the city's first play-by-play voice in pro football on KBTR (710 AM) during the Broncos' first year. He teamed with Jerry Groom, who was a Notre Dame All-American offensive lineman in 1950.
In 1961, Denver television sportscaster Fred Leo joined Reed, giving Denver perhaps the most sartorially conscious team in broadcast history. Reed was so conscious of wrinkling his beautifully pressed slacks that he occasionally would take them off just before a broadcast, hang them carefully on a hanger he had brought, and then do the play-by-play in his underwear. This was particularly so if the temperatures were very high in the summer months. The shirt was perfect, the tie always matched, but sometimes the slacks were hanging nearby.
Fred, on the other hand, kept his pants on and was also an outstanding announcer, in addition to being a perfect fashion plate. Not many fashion magazines could have featured ads with wardrobes any more tastefully done than those of Reed and Leo.
Nationally known announcer Al Helfer worked the 1962 and 1963 seasons.
The Broncos' broadcasts moved to KTLN (1280 AM) for the next six years (1964-69), marking the introduction of radio legend Bob Martin to game broadcasts. In my career, I have never heard anyone better than Martin, who initially teamed with radio talk-show host Joe Finan and then sportscaster Dick Carlson.
Martin moved over to KOA in 1969, but the Broncos had another year under contract at KTLN, so national broadcaster Joe McConnell was imported to call the games in 1969.
The Broncos and KOA (850 AM) teamed up for the 1970 season, forming a partnership that today is in its 48th year. Martin and Carlson called the games that year, and beginning in 1971, Larry Zimmer joined Martin.
The two remained a tandem through 1989, arguably becoming the most famous radio play-by-play combination in Denver sports history.
Both are in the Broadcast Pioneers of Colorado's hall of fame, and National Football Foundation has honored Zimmer for his five decades broadcasting games at the Universities of Michigan and Colorado.
Martin, considered by many fans and critics to be the best play-by-play man in Denver sports radio history, also premiered the first full-time sports talk radio show on KTLN in 1965. He passed away in 1990.
Zimmer was joined by another legend in 1990, this one from the playing field. Dave Logan — a former Bronco who grew up in the Denver area and who is perhaps the finest all-around athlete to come from the University of Colorado — joined Zimmer in the KOA booth as color man in 1991.
He became the play-by-play voice after seven seasons as the color analyst. Zimmer moved to doing Buffaloes broadcasts full-time in 1997.
In 2009, Logan joined Martin and Zimmer as the only broadcasters to spend 20 years doing Broncos broadcasts.
Versatile broadcaster and former NBA player Scott Hastings became KOA's tallest man ever on the crew at 6 feet 10 inches when he teamed with Logan on the broadcasts from 1997 to 2004.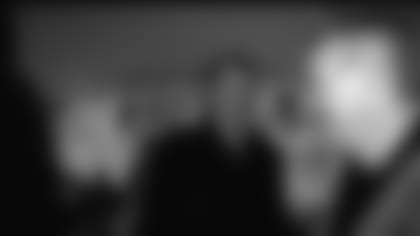 Since then, Logan has partnered with former Broncos lineman David Diaz-Infante, former quarterback Brian Griese and, most recently, former wide receiver Ed McCaffrey, a partnership that ended when Ed decided to leave the booth to spend more family time this offseason.
Rick Lewis always made an annual visit to our training camp as part of his very popular Lewis and Floorwax radio show, and he was always a charming and classy guy with whom to work.
He and Dave Logan team on a popular talk show already, so they have a lot of familiarity with each other as they join up in the broadcast booth this year.
Times have changed, and broadcasters are expected to keep their slacks on for all the games, but fans can expect the traditional high level of excitement and professionalism on KOA this fall.