The National Football Foundation's Colorado chapter recently held its annual banquet honoring the top 14 high school senior student-athletes and lifetime-achievement award winners.
One award at the dinner went to Marcia and John Beake, who was of course the Broncos' general manager from 1984 through 1998. They worked quietly in the background for decades, doing service for Colorado youth football for decades.
That's how their plaque read, and we on the board of directors made sure it was so: Marcia and John Beake.
John began his coaching career at Nyack (N.Y.) High School, where his teams lost only four games over the course of six seasons and then continued at New York Military Academy. During this time, he also spent his summers coaching at Kutsher's Sports Academy with future Pro Football Hall of Fame coach Hank Stram.
Meanwhile, Marcia was a high school physical-education teacher in the 1960s and eventually became a graphic artist.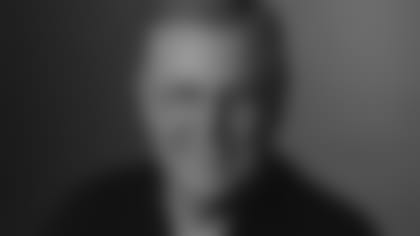 Stram, struck by John's coaching ability and success, plucked him from high school coaching to make a direct jump to the professional level, joining Stram in Kansas City with the Chiefs. John won his first Super Bowl with Stram in Super Bowl IV.
The Beakes went from Kansas City to Colorado State University to the New Orleans Saints and eventually to the Broncos in 1978, but they never stopped being involved at the game's lower levels or behind the scenes in the NFL.
Marcia's art skills led her to painting most of the game balls that the Broncos awarded in the 1980s.
While John advanced to become the general manager of the Broncos, Marcia started the Fort Collins High School Booster Club. They put their kids first and maintained their Fort Collins home, where the family was so happy in school and playing sports that John actually commuted to his job running the Broncos.
In the 1990s, Marcia served on the board of directors of the Denver-based Air Force Academy Quarterback Club for six years and was instrumental in its growth during her term as president.
One of their children, Chris, was a cadet, quarterback and graduate of the Air Force Academy and today is a defensive assistant/defensive line coach on Vance Joseph's Bronco staff.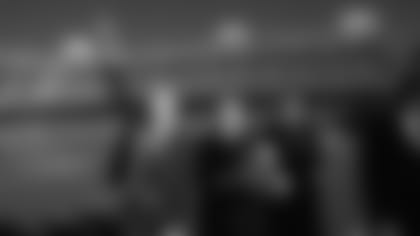 But the Beakes' most important contribution in relation to the NFF's Colorado chapter was their commitment to its Play It Smart program, which places an academic football coach in high schools to help student-athletes stay on track academically. It helped send a lot of Denver-area kids to college and gave hope to hundreds who might not have had much otherwise.
Without Marcia's energy, the program may not have gotten off the ground. She implored the NFL for financial support, which then-NFL commissioner Paul Tagliabue and the NFL charity committees eventually provided.
Through their endeavors to build the game at local levels, and with initiatives that help children beyond the gridiron, Marcia and John have impacted the sport for many years to come.