I have always loved what many refer to as a Golden Age of sport in California, that still, innocent time in post-World War II America when college football and Pacific Coast League baseball were at their peaks.
With this being the 50th Super Bowl, it is fitting to me that the Golden State is hosting it, with the Denver Broncos making our fourth Super Bowl appearance in California, with two previous appearances in San Diego and the first one in Pasadena.
But San Francisco has a very special history in football and with the Super Bowl, it goes way beyond the obvious connection with the San Francisco 49ers.
Back in 1951, the University of San Francisco Dons had one of the greatest teams and seasons in college football history.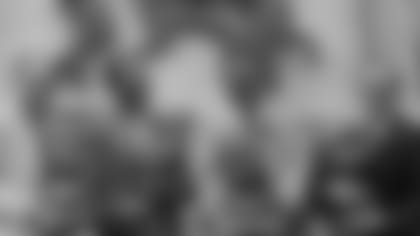 There were nine members of that team who went to the NFL — eight players and one other whom we will get to in a moment. Five of the eight became Pro Bowl players.
Three of the players were inducted into the Pro Football Hall of Fame, running back Ollie Matson, tackle Bob St. Clair and defensive end Gino Marchetti.
Entire books could be written about each of them, so all I will add now is that they were among the greatest of the greats.
Matson had a unique status, along with teammate Burl Toler. At a time when many big universities did not have any players of color, they were among the first to break that barrier.
Toler, whom I had the honor of getting to know in his capacity as the first black game official in NFL history, helped USF to an undefeated, untied season in 1951.
The Dons were undefeated, untied, but when it came to bowl games, they were uninvited. The Orange Bowl had promised them an invitation, but to receive that invite, they could not bring their two African American stars.
This is Black History Month, and it is a great tribute to every player on that USF team that they unanimously said they would not attend if they could not come as a team.
So no bowl game for USF in 1951. They had to settle for immortality.
And this brings us to the ninth person from that team who went to the NFL, the non-player.
Pete Rozelle was the non-player, the public relations director for the team, and he became the driving force who did so much to make pro football what it is today.
The NFL and American Football League fought a bitter battle from 1960-66, and Rozelle always referred to the AFL as "The Other League."
But behind the scenes, he was working for a merger that he knew would be in the best interest of pro football, and his vision included the marriage of pro football and television in a major championship football game.
On Jan. 15, 1967, the first AFL-NFL Championship Game was held. It was not even called the Super Bowl yet.
It was played in the Los Angeles Coliseum, did not a sell out, and was televised by two networks (both CBS and NBC had rights with the respective leagues to televise "the championship game," so it was on both networks simultaneously).
Without question, it was Pete's baby. He could see what pro football had a chance to become, and here we are today.
And as we get ready for Super Bowl 50 in San Francisco, let us not forget the role that the 1951 University of San Francisco football team had in the growth of the game and the growth of acceptance.